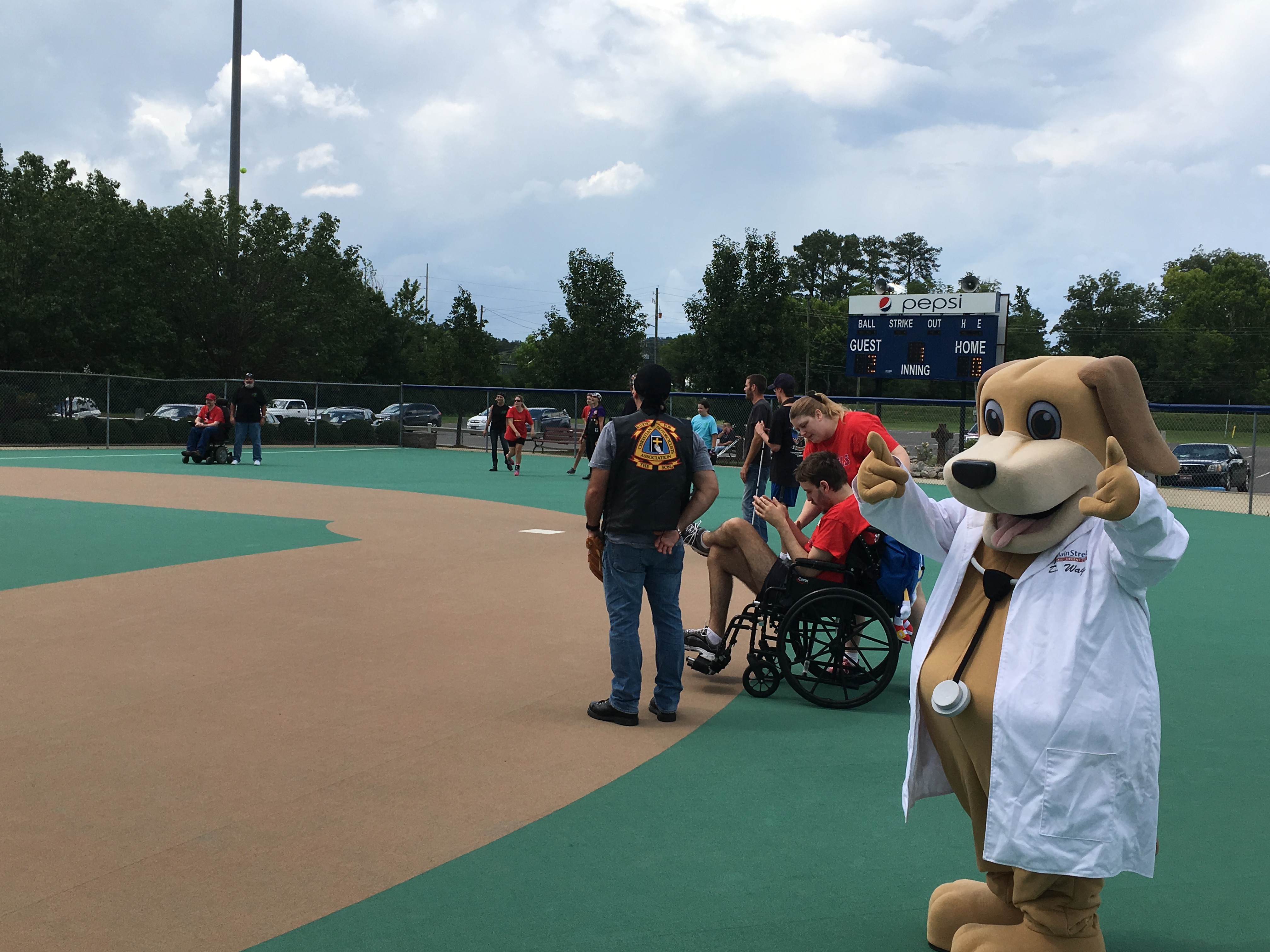 Dr. Wags Spent the Day playing baseball at the Moody Miracle League With Some Spectacular Friends!
On July 17, 2017, Dr. Wags had the honor of playing baseball with some spectacular friends at the Moody Miracle League. For starters, the Moody Miracle League is a charitable organization that was established to provide individuals with mental and/or physical challenges an opportunity to play baseball as a team member in an organized league. In fact, if you have never had the pleasure of seeing these teams play I encourage you to stop by and visit them.
Furthermore, the Moody Miracle League is always looking for people to come out and buddy up with their players. As a matter of fact, Dr. Wags got to buddy with the players and some really cool motorcycle men and women. Moreover, motorcycle groups from all around the area came out and participated in a 120 mile bike ride to help raise money for the upkeep of the field. Afterwards, the motorcycles ended their ride at the Moody Miracle League where they then spent the afternoon playing ball with our special friends.
If you have a love for people and would like to get involved with this organization here are three ways that you can make a difference. First, you can participate by attending some of their baseball games and help cheer on these amazing players. Second, you can become a Moody Miracle League buddy by building relationships and working directly with the players. Third, you can help through financial support.
The Moody Miracle League is a 501C non-profit organization and donations help with events throughout the year. If you would like more information about this organization you can check out their website http://www.MoodyMiracleLeague.org  or you can contact Pat Shipp at 205-296-4891.
"Ever
y Player Deserves a Chance to Play Ball!"
– Moody Miracle League