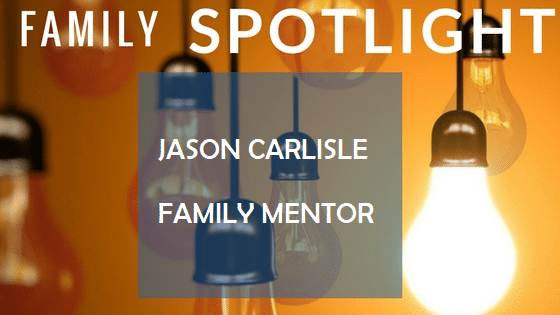 For this edition of MainStreet's Family Spotlight, we sat down with our Family Mentor, Jason Carlisle! 
Jason was born in raised in Alexander City currently living in Sylacauga. He joined our MainStreet family in September of 2016 and opened the Alexander city clinic as a medical assistant in October 2016. February 2017 Jason was promoted to mentor.  Jason is married coming up on his second anniversary to Lori Carlisle. They have three children Kynlee (14) Jagger (9) and their newest addition Tripp just turned 6 months. Prior to Mainstreet Jason had 7 years of medical experience in Radiology Emergency Department (where he met his beautiful wife) the lab and Cath Lab.
What's your favorite memory so far working at 

MainStreet

?
"My favorite memory so far while I've been at MainStreet is our dedication to Family and our yearly Family Appreciation picnic."
 What is your hope for the future of 

MainStreet

 Family Urgent Care?
 "My hope for MainStreet is continued growth and servicing our communities in the best way possible. "
What is your biggest accomplishment professionally this far?
"My biggest accomplishment was recognition for my strength and ability to become a family mentor with MainStreet."
Stay tuned for future installments of Family Spotlight as we get to know our family members who take such great care of your family members!