For this month's Family Spotlight, we sat down with Angie Broome!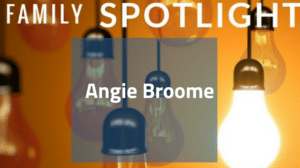 Where is your hometown?
Arab, AL
Tell us about your family.
I have four children – Corey, Cody, Tenley, and Taylor
When were you hired at MainStreet?
October 2017
How did you get involved with MainStreet?
I had the desire to pursue my nursing so I applied and here I am!
What is your favorite thing about working at MainStreet?
I love the patients and getting to know about their lives. Also, I love seeing the satisfaction when they leave our clinic!
What is your hope for MainStreet in the future?
As for the clinic, I hope they continue to grow and become a greater asset to the community. For myself, I hope to one day move up into a mentor position.
Thank you, Angie, for your hard work and dedication to make MainStreet such an amazing place!