For this edition of MainStreet's Family Spotlight, we sat down with one of our amazing medical assistants at MainStreet Family Urgent Care in Sylacauga, Mandi Barnett!
Mandi Barnett, an Alabama native, has two daughters ages 23 and 13.  She also has two other important family members, her dogs, Pongo and Ginger!  She's been with MainStreet since December 2017.
Mandi has been a great asset to the MainStreet family with her positive attitude and friendliness with patients.
What is your favorite thing about working at MainStreet?
I love working in the medical field and the family atmosphere is great.
 What do you believe is your biggest accomplishment professionally?
I had a big career change several years ago, and I love working in the medical field!
 What is your hope for the company in the future?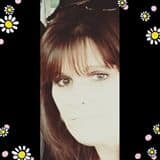 That we continue to grow and help our communities. 
 What's a memory that sticks out from your time working at MainStreet?
Definitely flu season!
Stay tuned for future installments of Family Spotlight as we get to know our family members who take such great care of your family members!