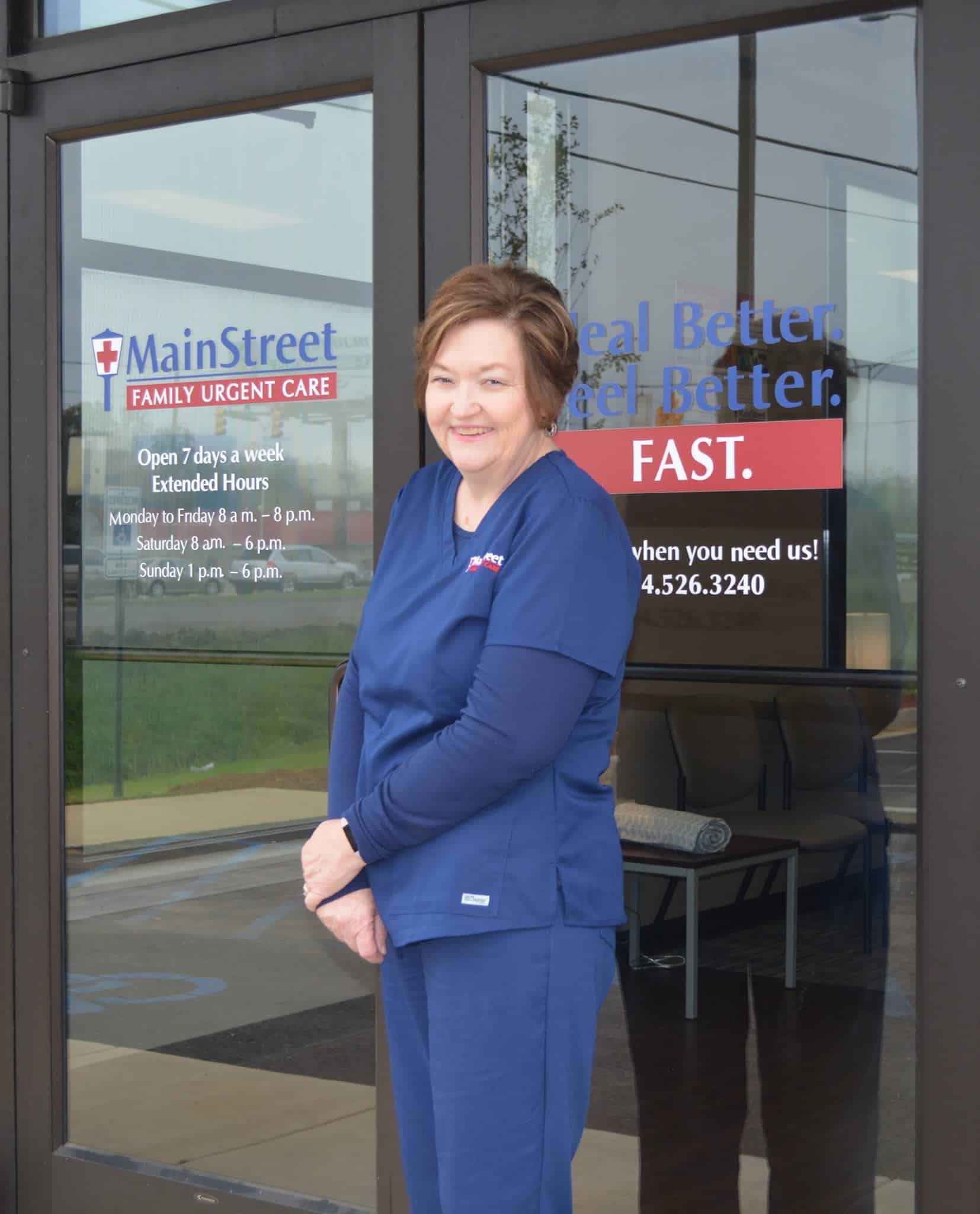 Today we recognize an AMAZING part of our MainStreet Family, Melissa Jenkins. Melissa works as a CRNP at our MainStreet Family Care clinic in Millbrook and has been with us for more than a year. She is married to Gray and has a son and a daughter, Ryan and Jennifer as well as a son-in-law Kyle and granddaughter Clara Pearl. Join us as we get to know our MainStreet Family a little bit better!
1.) What's something that no one else knows about you?
I am taking mandolin lessons. I have never played a musical instrument and just decided I wanted to try the mandolin. I am not ready for the Opry….yet.
Also, I was diagnosed with breast cancer on 9/19 of 2018. I am the poster child for early detection. My cancer was found on a routine mammogram making my cure rate in the 90s. I have a positive outlook and an amazing support system.
2.) How'd you get involved at MainStreet Family Care?
I applied for a job through Indeed, and here I am!
3.) What's your favorite thing about working at MainStreet Family Care?
The people I work with
4.) What's your hope for MainStreet in the future?
That we continue to grow as a company!
5.) What do you believe is your biggest accomplishment professionally and personally?
Professionally – going back to to school for my FNP in my 40's
Personally – Raising two children to be productive adults
6.) What's your favorite thing to do on the weekend?
Spending time with family and friends
7.) If you could go anywhere in the world, where would you go, who would you go with, and what would you do there?
Ireland, with my husband, just tour the country
MainStreet Family Care releases Family Spotlights monthly! To check back in follow up us on Facebook, Instagram or Twitter or visit our website!