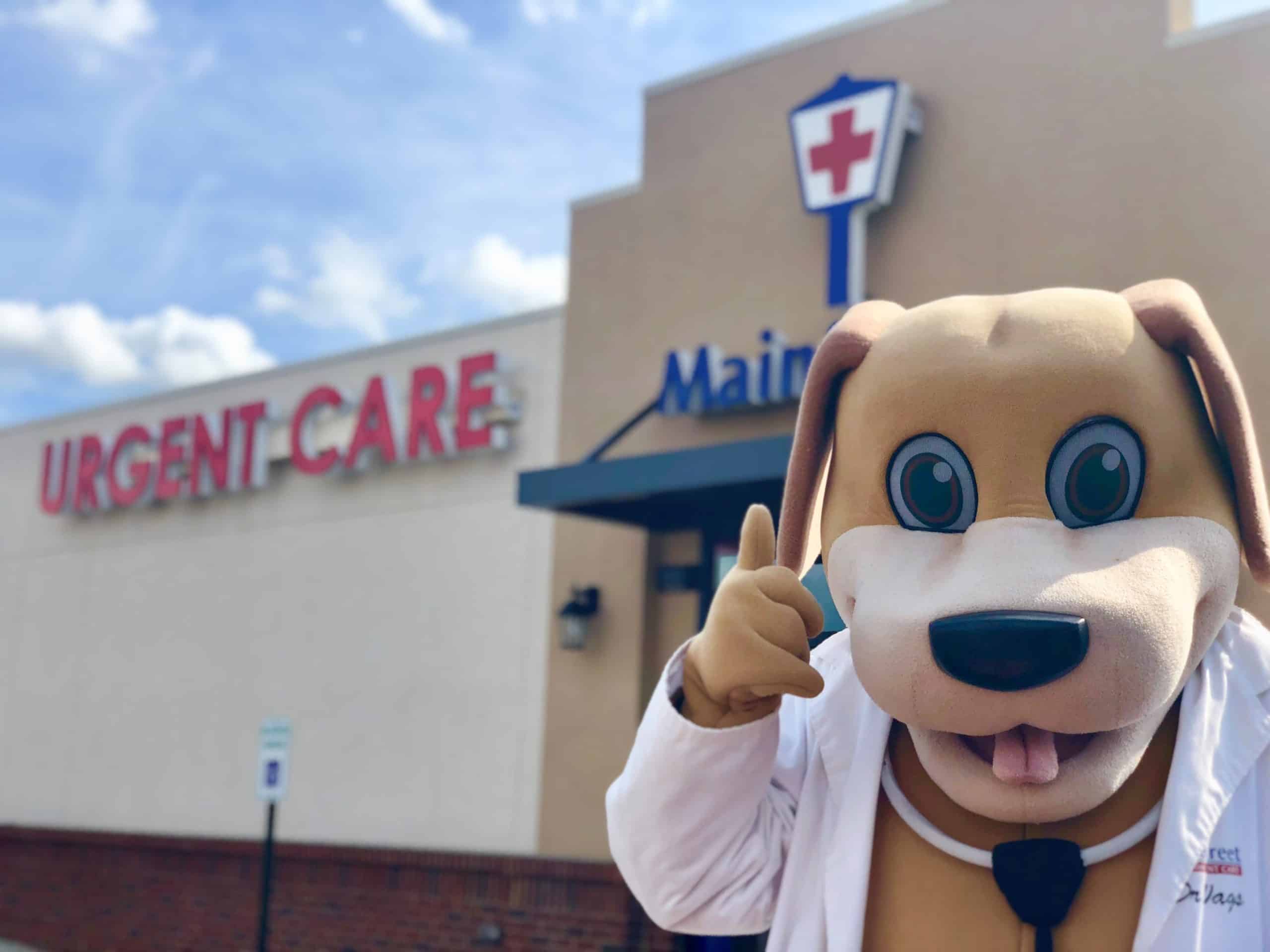 There are 10 things you should know about us. As we enter our busiest season, we felt it would be a good time to share 10 important things about MainStreet Family Care that we want you to know!
10 Things About MainStreet Family Care
We have locations spread across the State of Alabama and Georgia, ready to serve you and your family. You can find the hours and addresses for each location here.
We have strong values summarized by the following 3 concepts:

Heal and Feel. We treat both the illness/injury (HEAL) and the symptomatic problems to help you feel better fast (FEEL). We help our Customers feel better as soon as possible.
WOW. We have a positive influence on all who we come in contact with. We're all in, all the time, every time. We go the extra mile. AND THEN SOME.
Family. We treat each other and YOU like family. We treat Customers with compassion, respect, and love.

All our clinics offer Primary Care to those 18 and up! Click here to learn more about our primary care services.
We offer commonly prescribed medications inside all our clinics. Save you and your family a trip to the pharmacy.
All our clinics strive to have patients in and out within one hour. Now that's urgent care!
All our clinics are open 7 days a week and no appointment is required for urgent care visits. You can walk in anytime!
We offer a wide range of occupational health testing and services.

Workers Compensation Injuries
Pre-Employment Testing
Drug and Alcohol Testing
DOT Physicals
Audiograms
Hearing Testing
Stress EKG Testing
Pulmonary Function Testing
Employer On-Site Services Testing
Respirator Fit Testing

Some of our clinics are dual clinics and include Alabama's first pediatric-focused urgent care, KidsStreet! Click here for a complete list of KidsStreet locations.
We accept most major insurances including Medicaid and Medicare.
No insurance, no problem. We offer a self-pay option for only $129. Which includes:

In-house Testing (EKG, X-RAY, Flu Test, Mono Test)
Urinalysis
IV Fluids
Stitches/Sutures
Burn Treatment
Nebulizer Treatment
We're Here for You
Not long ago, when you or your family needed medical care, your options for treatments were limited. You could wait a week before seeing a doctor or else shell out hundreds of dollars for an emergency room visit. At MainStreet Family Urgent Care, we are committed to helping you heal better and feel better. FAST! MainStreet Family Urgent Care works hard to make sure you don't have to leave town to take care of your health. From urgent care to illness care to preventative care, we deliver high-quality medical care for the entire family right here, right now; keeping you close to home and getting you back on your feet fast.