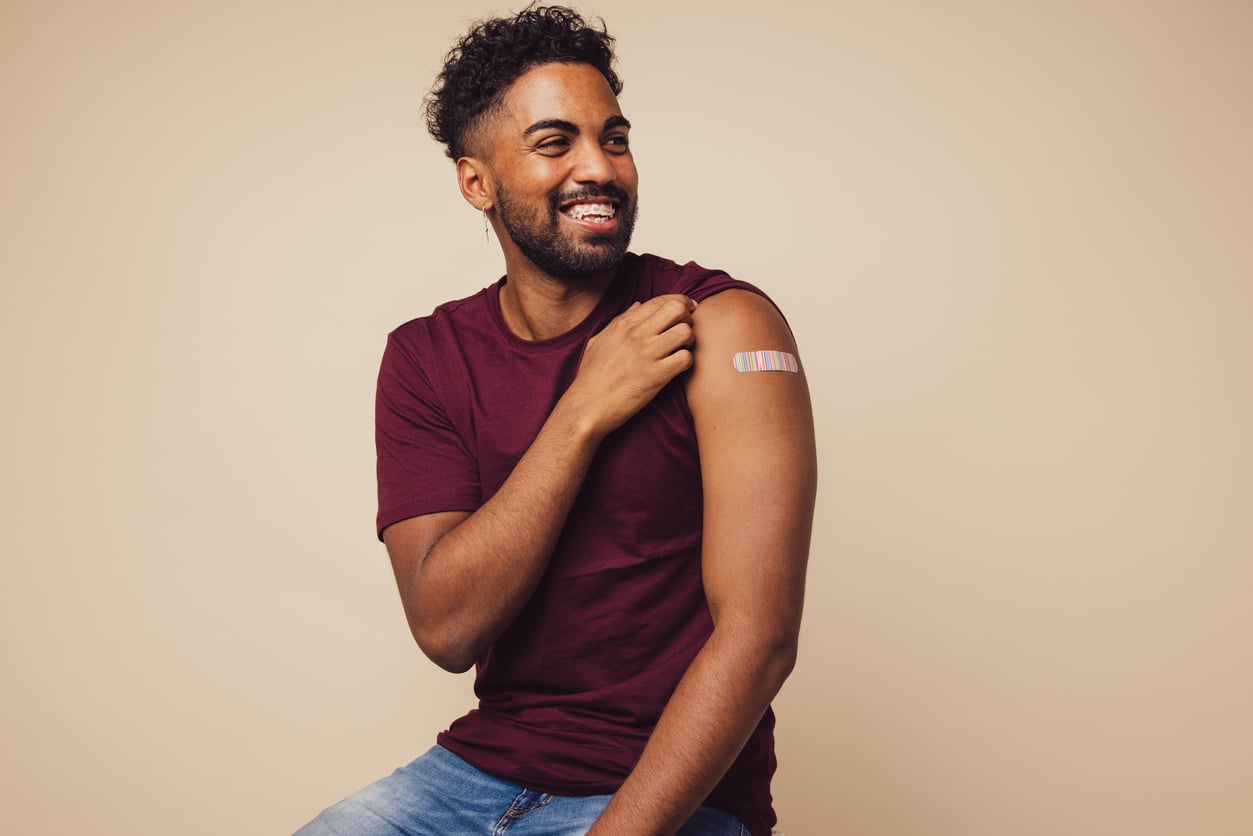 Curious about the flu vaccine? MainStreet Family Care is here to tell you all you need to know about receiving your annual flu shot!
What Is The Flu?
Influenza viruses A, B, C, and D are most contagious during flu season, which runs from November through March. The symptoms of the flu come on suddenly and consist of: 
Fever

Coughing and sneezing

Sore throat

Chills

Difficulty breathing

Congested or runny nose

Headaches
This virus is extremely contagious, with millions of people contracting the flu yearly. Most people recover in five to seven days, and medical intervention is not always required. 
What Is A Flu Vaccine?
The influenza vaccine is generally administered intravenously with a needle, however, it can be administered as a nasal spray vaccine. This vaccine protects against the four flu viruses and may have varying compositions each year. 
Who Should Get The Flu Vaccine?
The CDC recommends that all people aged 6 months and older receive a flu shot every year to protect the general population from the virus. 
Young children and older adults are at a high risk of developing complications from flu illness, as well as those with pre-existing medical conditions. 
It is also important to note that kids ages 6 months and older all the way up to 8 years old may require two vaccines in a single flu season, according to the CDC. 
What Are The Side Effects Of The Flu Vaccine?
As with most vaccines, flu shots may cause some side effects. After receiving your annual flu vaccine, you may experience: 
Redness

Soreness or muscle aches

Low-grade fever

Headache

Nausea

Fatigue
Before getting any annual flu shots, it is important to talk to a healthcare professional about any allergies you may have to avoid allergic reactions. 
Where Can I Get A Flu Shot?
You can receive a flu vaccine every year from your local pharmacy, primary care provider, or urgent care clinic. MainStreet Family Care offers flu vaccines through our urgent care services, and we would love to help your whole family stay safe from the flu!
Further Preventing The Flu
Getting your yearly flu vaccine is the first step to helping prevent the spread of the flu. There are some additional steps you can take to keep yourself and those around you safe, including:
Wash your hands under warm water for 10-20 seconds frequently.

Avoid touching your eyes, nose, and mouth.

Stay home if you begin feeling unwell, and get a flu test if you believe you have been infected. 

Avoid crowded, enclosed spaces during flu season. 
Turn To MainStreet Family Care
Ready to get your yearly flu shot? MainStreet is here to help!
To visit a clinic, register online. All patients who register before their visit will be able to skip in-clinic waiting and wait from their vehicle or at home.
We love walk-ins! However, please be aware that walk-in patients may experience longer in-clinic wait times. Walk-ins are added to the same queue as those who register online.