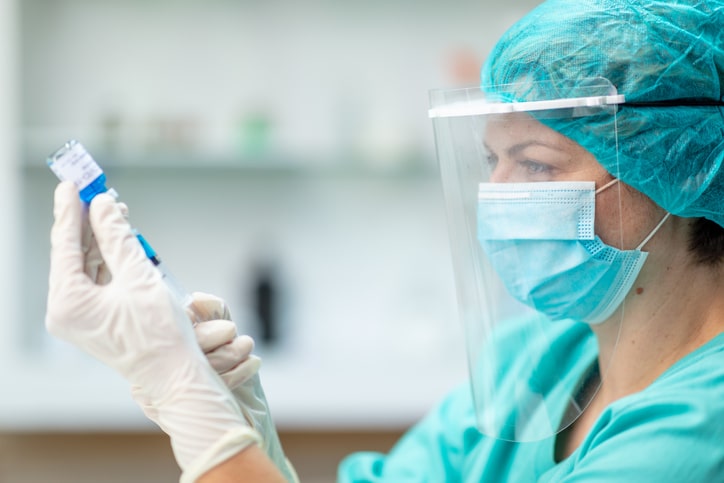 The COVID-19 vaccine is bringing hope to many Americans. But it also brings many questions. You can't turn on the news without hearing reports of how the COVID-19 vaccine is being transported to hospitals around the country. It's a good first step in the right direction! But what about all the questions that come with a new vaccine and its availability? As we learn more, we want to share the facts with you and answer any questions you may have.
COVID-19 Vaccine is Bringing Hope
While we have access to so much information via the internet, it's hard to decipher fact from fiction. Our goal here is to share with you the facts that we have. This way, you and the members of your household can make an informed decision when it comes to COVID-19 vaccination. We know that word of a COVID-19 vaccine is bringing hope to many of our patients, but we also know you have important questions.
When will a COVID-19 vaccine be available?
Both Pfizer and Moderna vaccines have received FDA Emergency Use Authorization. There are plans underway for them to be distributed throughout the country. The federal government is working with individual states in coordinated efforts. A tiered system prioritizes our nation's front-line health care workers and residents of nursing homes. This plan has already been set in motion and will gradually expand and the CDC estimates that any American who wants a vaccine will be able to get one by Spring 2021. You can check your eligibility here.
Pfizer and Moderna COVID-19 Vaccines
From what we know so far, there aren't many differences for patients between the Pfizer and Moderna COVID-19 vaccines. Which COVID-19 vaccine you receive will likely depend on availability.
Both vaccines utilize mRNA, or messenger RNA, technology, meaning they teach cells to make a protein that prompts an immune response.
Both Pfizer and Moderna's vaccines have proved remarkably effective in trials, with more than 94% efficacy rates for protecting against COVID-19.
The vaccines were both effective for different races and genders, as well as for people with underlying medical conditions.
Side effects for both the Pfizer and Moderna vaccine were generally mild and temporary, including pain at the injection site, headache, fever, fatigue, chills, muscle pain, and joint pain.
You can learn more from the CDC information here.
Are there severe side effects of the COVID-19 vaccine?
Clinical trials revealed that volunteers had only mild and brief symptoms in response to the vaccine. Either vaccine (Pfizer or Modernaa) can cause some temporary discomfort, just like many vaccines do. In addition to a sore arm, people may experience fever and some flu-like symptoms such as fatigue, aches, chills, and headache. Please see the CDC information here.
How will I know when it's my turn to get the vaccine?
Once we receive our vaccine shipment, we will let you know! We'll be sending out emails and posting to the Facebook page sharing any criteria, registration information, and more. If you're interested in getting the vaccine and want to be notified as soon as possible, please fill out the interest form below.