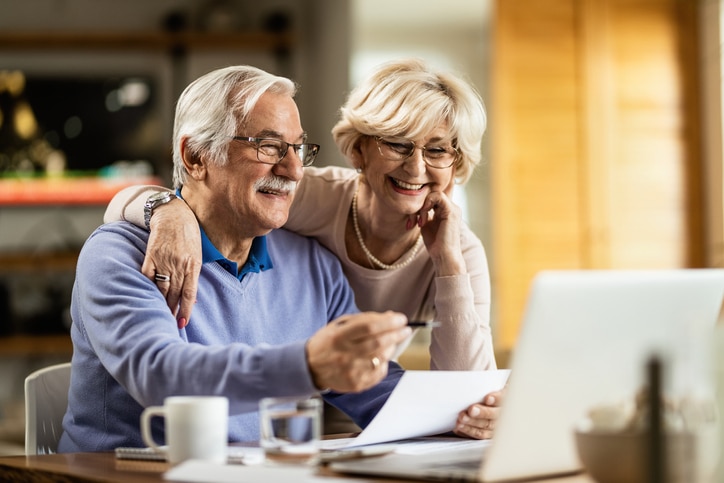 MainStreet Family Care and KidsStreet Urgent Care has expanded COVID-19 offerings to persons over 65 years old. We understand many of you have been waiting to get your vaccine. In order to help everyone the best we can, we have a few things we'd like you to read before you visit us.
We have a limited number of spots for vaccinations daily. We'll get to everyone–one shot at a time! Read on to learn more.
Due to the overwhelming number of calls, we ask that you please do not call our clinics. Instead, please check our website. We've provided all the information you need on this website.
Please register online on the day of your visit. Do not come to the clinic before submitting your online registration. This is different than the interest form you may have filled out earlier. (Online registration will ask you for your driver's license and insurance card, so please have them ready!) You can register online here.
Please be patient. Our staff is working overtime to see patients in an orderly fashion.
When am I eligible to get a vaccine?
If you are 65 or older and have not been diagnosed with COVID-19 in the last 90 days, you are eligible to register online for a vaccine. You MUST register online here on the day you plan on visiting us. Registration opens 30 minutes prior to the clinic opening.
Can I call to see if vaccines are available?
Please do not call the clinic. Our clinic staff is dedicating 100% of their time and energy to assisting as many patients as possible. When you register online, if we have reached our threshold of vaccines we can provide, you will see a message in red text at the top of the registration page that says we don't have any more vaccines available for the day.
In the event this occurs, please try again tomorrow. Registration begins each day, 30 minutes prior to opening. For good measure, if you'd like to make sure we know you want a vaccine, you can share your name and phone number in an interest form here.
Can I make an appointment now for the COVID-19 vaccination?
We do not accept appointments, but we do have online registration. Online registration is to be done on the day of your visit. To help you the best we can, please note the tips listed below to help you plan for your vaccination visit.
You must register online at one of our clinics by clicking here.  Please select Initial COVID Vaccination as the reason for your visit.
When selecting a clinic, please keep in mind that you will need to visit the same clinic when it's time to get your second dose of the vaccine.
Please anticipate a wait. You can register online and wait from home. We'll text you when it's time to head to the clinic.
When you register, you will be provided a link to a website that shows your estimated wait time. You are welcome to refresh this page as this time can change, however, you do not need to come to the clinic until you receive a text that says "We're almost ready for you."
Please note: Once you receive a text signaling for you to head to the clinic, there will likely be an additional wait time.
We require that you register online to get your Covid-19 vaccination. This allows us to make sure there is space available and appropriate staffing to administer your vaccine.
What vaccination do we offer?
MainStreet and KidsStreet currently offer the Moderna COVID-19 vaccination. This COVID-19 vaccination requires two doses. This means that you will need to return to the clinic after 28 days to receive a second dose.
How much does the COVID-19 vaccine cost?
The government pays for the vaccination itself. The administration of the vaccination, office visit, and supplies are billed to your insurance company. Uninsured patients can have their information submitted to the government uninsured portal once they are at the clinic. You can find more information regarding uninsured patients here.
Can I bring my family members with me? Are they eligible?
Not at this time unless they meet the current criteria. We ask that only the patients being treated come to the clinic. If you have additional questions, please email us at info@mainstreetfamilycare.com.