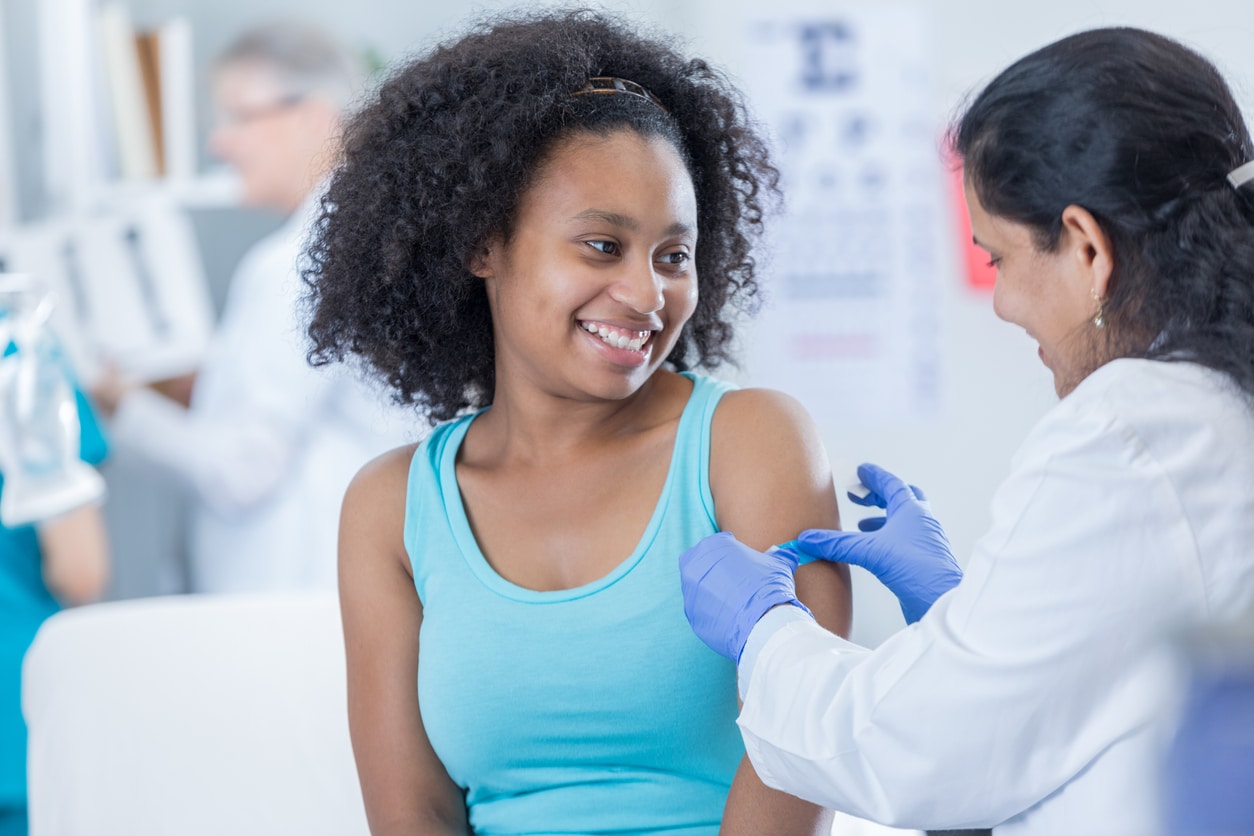 Flu season is just around the corner! The best way that we can minimize the impact flu has on the health of our families and our communities is by getting vaccinated before the flu outbreaks begin. In addition, being informed on the health risks that come with the flu and the benefits of getting a flu shot can help us fight the flu before it gets to you!
Why should people get vaccinated against the flu?
Influenza (a.k.a. "the flu") is a potentially serious disease that can lead to hospitalization…and sometimes even death. Every flu season is different, so it is difficult to predict how hard the flu will hit and how many it will affect. However, what we do know is this:
The flu is an infection that can affect people differently.
Millions of people get the flu every year.
Hundreds of thousands of people are hospitalized with the flu each year.
Thousands of people die from flu-related causes every year.
The best way to fight the flu is by getting vaccines for you and your family. Vaccination has been shown to have many benefits including reducing the risk of flu illnesses, hospitalization, and even the risk of flu-related death in children.
So how exactly do flu vaccines work?
Flu vaccines cause antibodies to develop in the body about two weeks after vaccination. For this reason, we encourage patients to get in, get their flu shots, and get ahead of the spread of the flu. These antibodies provide protection against infection with the viruses that are in the vaccine.
Who should get vaccinated?
The CDC recommends that everyone 6 months of age and older should get a flu vaccine. This recommendation has been in place since February 24, 2010. 
Flu shots are particularly important for people who are at high risk of serious complications from influenza. A person's age, current health, health history, and allergies are all factors when it comes to working with your provider to determine whether you are at risk. It is important to talk to your provider if you have any questions or concerns about allergies or risks associated with the flu shot.
When should I get vaccinated?
You should get a flu vaccine before the flu begins spreading in your community. It takes about two weeks after vaccination for antibodies that protect against the flu to develop in the body. The CDC recommends that people get a flu vaccine by the end of October.  
Why do I need a flu vaccine every year?
We need flu vaccines every year for two reasons. First, immune responses from vaccination decline over time. Annual flu shots are needed for our body's protection. Second, vaccine formulations are reviewed and updated each year to keep up with changing flu viruses. As a result, the CDC suggests that for the best protection, everyone 6 months and older should get vaccinated annually.
What are the benefits of flu vaccination?
There are many reasons to get a flu vaccine each year. Here are a few of the benefits:
Flu vaccination can keep you from getting sick with flu.
The vaccination can reduce the risk of flu-associated hospitalization for children, working-age adults, and older adults.
Vaccination helps prevent serious medical events associated with some chronic conditions.
Vaccination helps protect women during and after pregnancy.
Flu vaccines can be life-saving in children.
Flu vaccination has been shown in several studies to reduce the severity of illness in people who get vaccinated but still get sick.
Getting vaccinated yourself may also protect people around you, including those who are more vulnerable to serious flu illness, like babies and young children, older people, and people with certain chronic health conditions.
By getting flu shots we can work together to fight the flu in our communities and reduce the risk for those around us. Register online before coming to the clinic or walk in to get your flu shot today!