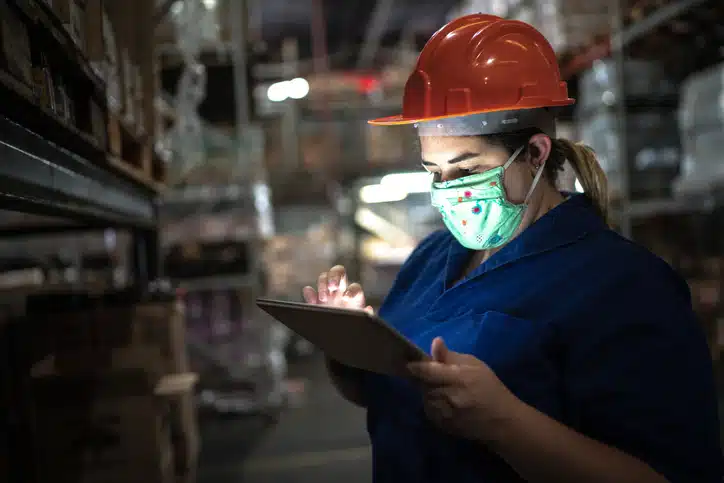 Employers are researching how to get their employees tested and vaccinated for COVID-19. You may have already had an outbreak at your place of business. Maybe you have a only couple of employees that need to be tested or vaccinated. Either way, we know COVID-19 isn't going away anytime soon and we can help your employees return to work quickly. Please continue reading for services we have available for companies and small business owners. Lastly, at the bottom of this page, there is a form you can submit to get your employees tested. Please read all the information below before submitting the form.
We Can Come to Your Place of Business
Yes. If you have a large number of employees getting tested, we suggest on-site testing at your place of business since we can get employees tested and they can get back to work. If you only have a few employees that need to be tested, we can arrange for them to come into the clinic.
Same Day Rapid Test Results
We will provide test results on the same day. MainStreet staff members come on-site with PPE and our testing machine and it takes up to 20 minutes to process one person's COVID-19 test. We can test approximately 15 employees per hour.
About the Rapid COVID-19 Test
The rapid COVID-19 test we are offering is an antigen test that uses a nasal swab to collect a sample. It goes less than 1 inch inside of the nose. This test will tell you if you have antigens for an active COVID-19 infection.
Testing Accuracy
The sensitivity for this test is 93.8% & the specificity is 100%. The most common cause for a false negative test would be from getting tested too early after exposure.  We do recommend that patients wait at least 24 hours after exposure or developing symptoms before getting tested. False-positive results are extremely, extremely unlikely.
COVID-19 Vaccines
COVID-19 vaccines are not yet available to our occupational health clients. Please fill out the form below if you would like to receive more information once they are available. If individuals with your company meet the criteria needed to be eligible, they can learn more here about coming in as an individual to be tested.
Costs Associated with Testing
This depends on the number of employees and whether you choose for us to come to your place of business or if you'd prefer for your employees to come into the clinic. Rapid COVID-19 swab tests are $49 per test performed. (The cost per test performed is $59 whether you come into the clinic or we come to your place of business.) In addition, our on-site fee to visit your place of business is $50/hour, per MainStreet Employee. Our sales team will help you find what is most cost-effective for you and your team so you can get back to work. By having an occupational medicine account, we can guarantee your employees will receive testing.
Billing
If you choose to send your employees to the clinic, you will be billed monthly. For on-site testing, payment is due at the time of service. Our sales team will help you with this as well. Learn more about the additional occupational health services we provide here.
Please complete the form below. It will be immediately sent to a member of our sales team and they will get back to you within 24 hours to provide pricing based on the information you submit below.