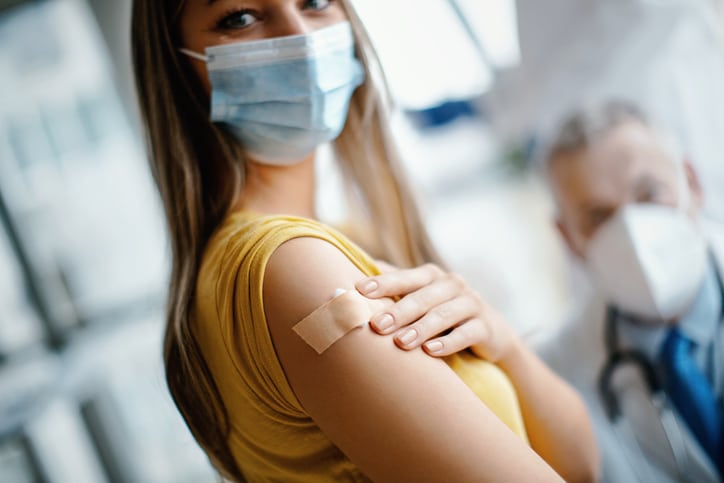 (Alabama Dept. of Health, April 28, 2021.) After a temporary pause, the single-dose Johnson & Johnson COVID-19 vaccine has been authorized for use in adults. This vaccine can be used in a variety of settings and is highly effective, making it an important tool in the fight against COVID-19. Due to reports of a rare but serious adverse event – blood clots with low platelets (thrombosis with thrombocytopenia syndrome) – women younger than 50 should be aware that there are other COVID-19 vaccine options available.
Is it possible to make comparisons about the effectiveness between COVID-19 vaccines?
According to fda.gov, no. The only way to accurately compare the effectiveness of medical products, such as vaccines or drugs, is by direct comparison in head-to-head clinical trials. This did not occur for any of these vaccines. Furthermore, the clinical trials for these vaccines occurred in different geographic regions and at different points in time with the varying incidence of COVID-19.
Did the Johnson & Johnson clinical trials include members of racial or ethnic groups at greater risk from COVID-19?
Yes. Overall, 45.3% of participants in this vaccine clinical trials identify as Hispanic/Latino. 19.4% identify as Black or African American. 9.5% identify as American Indian or Alaska Native. Another 3.3% identity as Asian, 0.2% Native Hawaiian or other Pacific Islander, and 5.6% Multiracial.
Does this vaccine protect me against new variants of COVID-19?
What we know is that the regions where the new variants are believed to originate were included in the Johnson & Johnson clinical trials. With new variants of the virus spreading, getting vaccinated is more important now than ever. According to the CDC, these new variants spread more easily and quickly than other variants. As a result, this may lead to more cases of COVID-19. This increase in the number of cases will put more strain on health care resources. As a result, it may lead to more hospitalizations and potentially more deaths.
If you're interested in receiving a vaccine or have questions, please fill out the form below. You can also learn more about COVID-19 vaccines at MainStreet by clicking here.