Bainbridge's Urgent Care and Primary Care Clinic
Located next to Home Depot on Hwy 27
Sometimes illness and injury can't wait for an appointment with your doctor. When you and your family need care, you need quality care now – not later. 
MainStreet Urgent Care in Bainbridge offers quick, compassionate, and affordable medical care for individuals and families from all walks of life. Whether it's treating coughs and fevers to handling sprained ankles and nasty scrapes, we are your first line of defense for the health of your family.
Urgent Care in Bainbridge, Georgia
MainStreet Urgent Care's staff of caring providers offers the following urgent care services in Bainbridge:
General Illness (sore throat, cold and flu, nausea and vomiting, allergies, etc.)
Minor Injuries (sprains, broken bones, neck and back, sports injuries, etc.)
Infections (sinus, upper respiratory, ear, UTIs, etc.)
Other Medical Conditions (eye injuries, allergic reactions, minor burns, foreign object removal, etc.)
If it's a non-emergency condition, we can diagnose and treat it. We're open late 7 days a week and accept most major insurance plans.
Walk-ins are welcome, but to reduce your in-clinic wait times, you can register online and secure your spot in line from wherever you are!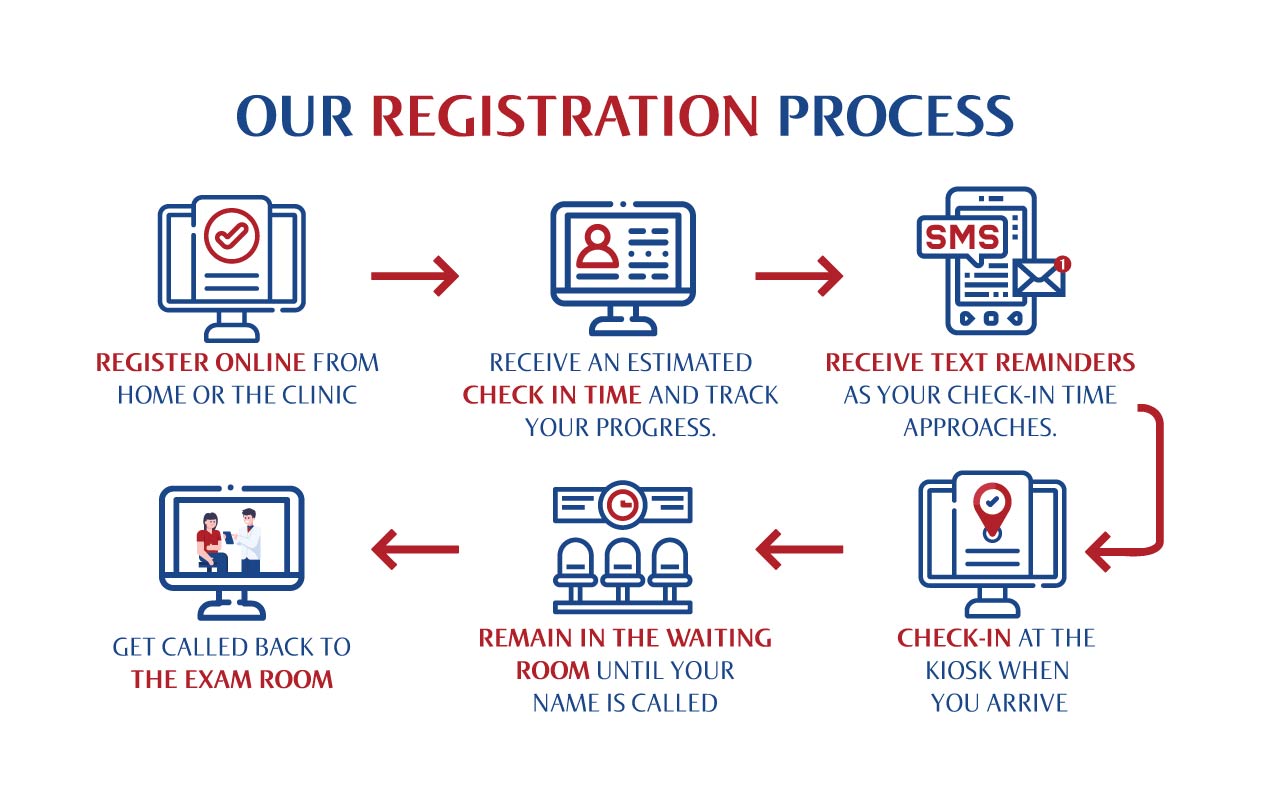 Insurance and Medicaid Accepted At MainStreet Family Care
We accept most major insurance plans. However, it is the patient's responsibility to bring along a valid government-issued ID with them to each visit. Subsequently, we require that all patients have a valid, non-expired ID present in order to be seen by a provider.
BLUE CROSS BLUE SHIELD – ALL BLUE CROSS PLANS, BOTH IN-STATE AND OUT-OF-STATE
MEDICARE
GEORGIA MEDICAID AND THEIR MANAGED CARE PLANS

Ambetter
Amerigroup
CareSource
Peach State
Wellcare

UNITED HEALTHCARE
TRICARE
VIVA HEALTH
AETNA
CIGNA
HUMANA
HEALTHSPRING
ALIGN NETWORK
AARP
AFLAC
AIG
ALLIED NATIONAL
ALLSTATE INSURANCE COMPANY
AMERICAN NATIONAL
AMERIGROUP
ASSURANT HEALTH
CENTURY HEALTH
CONTINENTAL LIFE
HARTFORD INSURANCE CO.
LIBERTY MUTUAL
MAYO MEDICAL PLAN
SEDGWICK
HOORAY HEALTH
---
Urgent Care FAQs
When Should I Seek Care?
If you're experiencing a medical emergency – like a life-threatening situation, trauma, or sudden conditions like a heart attack or stroke – call 9-1-1 immediately.
For non-emergency care, the best time to visit an urgent care center is before symptoms get out of control. A cough, congested nose, or fever can go away by itself in time, but it's best to have early symptoms checked out and treated before they worsen. This is especially important for cold and flu symptoms, infections, nausea, vomiting, and/or diarrhea.
You can also visit walk-in clinics for work-related or sports injuries, foreign object removal, minor injuries like broken bones and neck and back pain, insect and animal bites, minor burns, and other non-emergency conditions.
Our Bainbridge providers can diagnose your illness or injury and prescribe treatment, which may include referrals to specialists for more specific levels of care. 
We're open late, 7 days a week, so when you need us, we'll be there.
Is MainStreet a Walk-In Clinic?
Yes! We do accept walk-ins. To ensure you'll receive quality care as quickly as possible though, be sure to register online right away; this will save your spot in line and cut down on the amount of time you'll have to wait once you're at our care clinic.
What Should I Bring?
When you visit our urgent care clinic, please bring the following:
A form of ID (driver's license, military ID, student ID, passport, or another photo ID)

Proof of insurance

Emergency contact information

Forms you need to be filled out (like a sports physical, workers' compensation claim, etc.)

A list of medications you're currently taking

A method of payment
Please wear a mask if you are experiencing any coughing, sneezing, or discharge of any kind. If you don't have one, we'll gladly provide a mask for you.
---
Primary Care in Bainbridge, Georgia
MainStreet isn't just for urgent care; we also offer primary care in Bainbridge. 
Our health care experts can help you with everything from annual physicals and regularly-scheduled checkups and tests to diagnosing conditions and illnesses and making referrals to specialists for further treatment if needed. 
Primary care is essential when it comes to the health of you and your family. You don't want to see a doctor only when something comes up; after all, you want to be proactive and work toward a healthier lifestyle.
A primary care provider can screen for health-related conditions, give you advice on diet and exercise, provide vaccinations, monitor treatment for chronic conditions like high blood pressure and diabetes, and make recommendations that will help you feel better.
If you don't have a primary care provider, or you would like to join the MainStreet family as a patient, you can sign up below.
Sign Up Now! 
Step 1: Signup for the Patient Portal 
Step 2: Schedule Your First Appointment 
Register New Patient Portal Account
If you already have a portal account, simply log in.
---
Occupational Health in Bainbridge, Georgia
MainStreet Family Care helps support employers by delivering occupational health services for workplaces in Bainbridge, Georgia.
Our providers deliver convenient, cost-effective care for injured employees that aims to return workers to work as soon as possible. 
A healthy workplace is a productive one. Our job is to help you care for your employees, meet your needs, and be a reliable partner in occupational health. 
Our clinic offers the following:
Workers' compensation diagnosis and treatment

Testing (COVID-19, pre-employment)

Drug and alcohol screening

DOT physicals

Audiograms and hearing 

On-site services testing

Stress EKG and pulmonary function 
Want more information on creating a MainStreet Family Care corporate account to coordinate your company's care? Fill out our contact form!