Hinesville's Urgent Care and Primary Care Clinic
Located next to Sherwin Williams on Hwy 84 in Hinesville
When illness or injury strikes, it's important to get care now, not when your doctor can fit you in.
For busy families, MainStreet Family Care is a prompt and compassionate Hinesville urgent care clinic. With our extended operating hours, we're available 7 days a week to take care of your pressing urgent care needs. 
Whether it's a cold or flu, or an injury on the job, we handle all non-emergency conditions for the Hinesville community. 
For cost-effective medical care in Hinesville, turn to MainStreet Family Care – and heal and feel better, fast!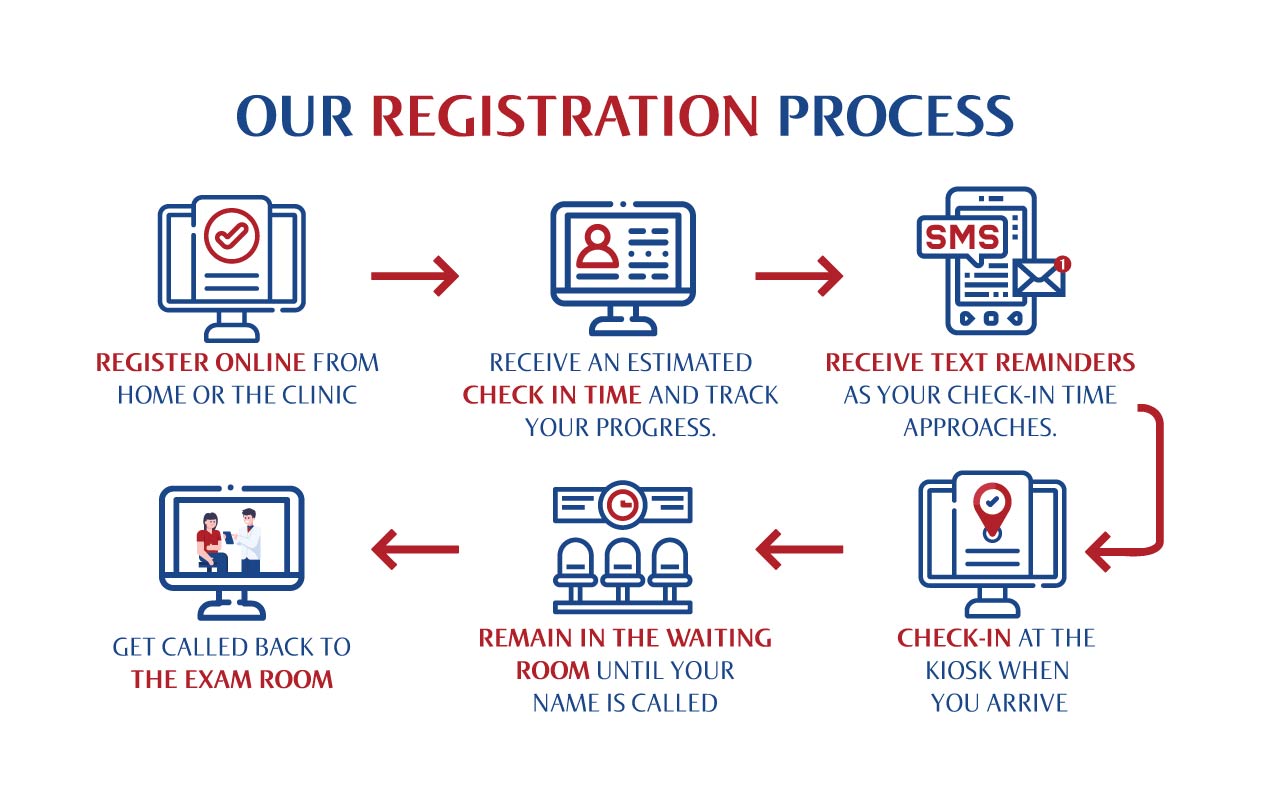 Urgent Care in Hinesville, Georgia
As a Hinesville urgent care center, we deliver affordable and prompt urgent care services such as:
General Illness
Cold and flu-like symptoms

Nausea and/or vomiting

Dizziness, light-headedness, and head pain

Allergies and asthma

Diarrhea and stomach issues
Infections
Sinuses

Ear, nose, and throat

UTIs

Chest

UTIs
Minor Injuries
Sprains, strains, and broken bones

Neck and back pain

Sports-related injuries

Work-related injuries

Dislocations

Cuts and lacerations
Other Medical Conditions
Allergic reactions

Minor burns

Foreign object removal

Ingrown toenail treatment

Animal bites and insect stings
For life-threatening conditions, please call 9-1-1 immediately. For any non-emergency situation, visit us – and be sure to register online as soon as possible so you can reduce your in-clinic wait time and get treated faster than ever!
---
Urgent Care FAQs
When Should I Visit Your Clinic?
Urgent care is quick care for non-emergency situations. If it's an emergency – like a life-threatening condition such as acute chest pain, severe burns, head trauma, or major bleeding – the emergency room is needed. Call 9-1-1 immediately.
We all want to treat minor symptoms at home with over-the-counter medicine, and that sometimes helps us to feel better. But for faster relief – and to get ahead of illnesses that can worsen if left unchecked – you should turn to urgent care.
Our providers can diagnose what ails you and prescribe prompt treatment. Our goal is to not only address symptoms but the underlying condition. An early visit can save a lot of time, money, stress, and discomfort down the road.
Do I Need an Appointment for a Walk-In Clinic?
No appointment is needed for urgent care. Feel free to walk in as soon as you need care. You can save more time and get to a provider faster if you register online via our virtual platform. 
What Do I Need for My Visit?
We'll need the following to deliver treatment:
Photo ID

Proof of insurance

Method of out-of-pocket treatment

Emergency contact information

Current list of updated medications

Physical forms, claim forms, or other documentation to be filled out
Please wear a mask if you're contagious (we have masks available). 
---
Insurance and Medicaid Accepted At MainStreet in Hinesville, Georgia
We accept most major insurance plans. However, it is the patient's responsibility to bring along a valid government-issued ID with them to each visit. Subsequently, we require that all patients have a valid, non-expired ID present in order to be seen by a provider.
BLUE CROSS BLUE SHIELD – ALL PLANS, BOTH IN-STATE AND OUT-OF-STATE
MEDICARE
GEORGIA MEDICAID AND THEIR MANAGED CARE PLANS

Ambetter
Amerigroup
CareSource
Peach State
Wellcare

UNITED HEALTHCARE
TRICARE
AETNA
CIGNA
HUMANA
HEALTHSPRING
ALIGN NETWORK
AARP
AFLAC
AIG
ALLIED NATIONAL
ALLSTATE INSURANCE COMPANY
AMERICAN NATIONAL
AMERIGROUP
ASSURANT HEALTH
CENTURY HEALTH
CONTINENTAL LIFE
HARTFORD INSURANCE CO.
LIBERTY MUTUAL
MAYO MEDICAL PLAN
SEDGWICK
HOORAY HEALTH
---
Primary Care in Hinesville, Georgia
We're not just an urgent care clinic; we also deliver top-notch primary care for the Hinesville community.
It's important for everyone to have a primary care provider. They are your trusted healthcare advocate and consultant. They can diagnose conditions, deliver physicals and other annual exams, monitor your health (especially with chronic conditions like hypertension or diabetes), and prescribe medication. 
If you have health care questions, your primary care provider can give you answers. They're the first ones to turn to for all of your health-related issues – and not just when you're sick, either. A physician can help you live a healthier, more fruitful lifestyle and head off major illnesses before they happen.
Every Hinesville family needs primary care. Click the link below to enroll in our primary care program at MainStreet Family Care.
Sign Up Now! 
Step 1: Signup for the Patient Portal 
Step 2: Schedule Your First Appointment 
Register New Patient Portal Account
If you already have a portal account, simply log in.
---
Occupational Health in Hinesville, Georgia
Family members are workers, too, and sometimes, injuries on the job happen. There are also other healthcare needs a business has on a regular basis, such as conducting screens and administering tests.
For Hinesville's occupational health needs, MainStreet is here. We partner with organizations to coordinate care for their employees, whether it's for pre-employment and drug/alcohol screening to diagnosing and treating workers' compensation issues. 
Businesses can rely on us to help keep their workforce healthy and productive. To start coordinating your care with MainStreet Family Care, contact us and create a quick and convenient corporate account.