Jasper's Urgent Care and Primary Care Clinic
Located in front of Walmart on GA-515 in Jasper, Georgia
Sick or injured but can't wait for a doctor's appointment? If you want prompt, compassionate care, our MainStreet urgent care clinic in Jasper is the answer to your family's medical needs.
Our walk-in clinic delivers affordable care for any non-emergency condition, ranging from the flu and common cold to ankle sprains, head pain, and more.
We're open late every day of the week and are standing by with a caring staff of healthcare experts to look after your family's health. Illness and injury won't wait, and neither will you.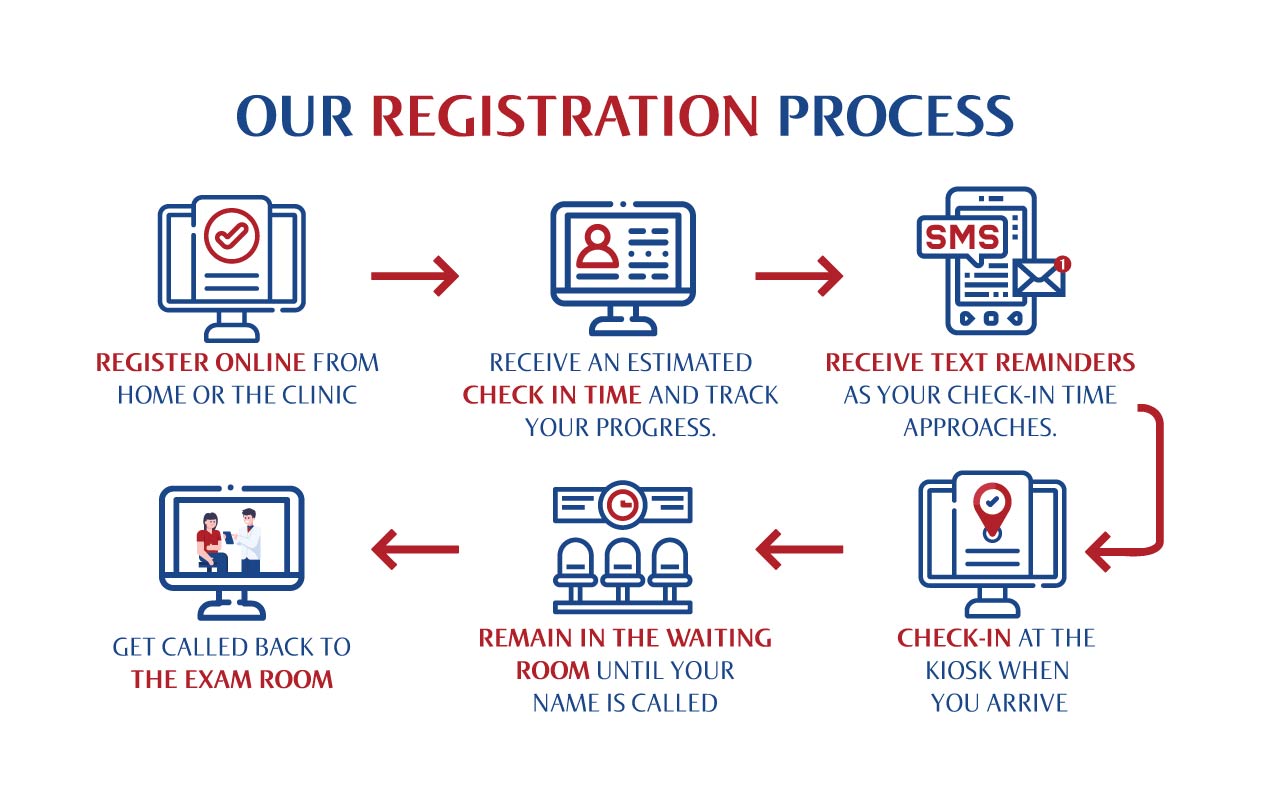 ---
Urgent Care in Jasper, Georgia
The MainStreet urgent care center helps treat families in Jasper with urgent care services such as:
General Illness: Everything from sore throats and coughing to nausea, vomiting, aches and pains, and stomach issues that keep you up at night.
Minor Injuries: We help treat a range of injuries, from sprained ligaments and broken bones to back spasms, cuts, dislocations, and other common work-related or sports-related mishaps. 
Infections: If you're experiencing problems with your sinuses or are having trouble with ear discharge, excessive coughing, or a UTI, we can help diagnose and treat the cause of the infection.
Other Medical Conditions: For anything else that doesn't require an emergency room, we can help – whether it's an allergic reaction, having to remove a foreign object, minor burns, animal bites, or even dealing with problematic ingrown toenails.
Our late hours mean you can get in front of a provider whenever you need. 
To reduce the time you wait, please register online using our convenient and secure virtual care platform.
---
Insurance and Medicaid Accepted At MainStreet in Jasper, Georgia
We accept most major insurance plans. However, it is the patient's responsibility to bring along a valid government-issued ID with them to each visit. Subsequently, we require that all patients have a valid, non-expired ID present in order to be seen by a provider.
BLUE CROSS BLUE SHIELD – ALL PLANS, BOTH IN-STATE AND OUT-OF-STATE
MEDICARE
GEORGIA MEDICAID AND THEIR MANAGED CARE PLANS

Ambetter
Amerigroup
CareSource
Peach State
Wellcare

UNITED HEALTHCARE
TRICARE
AETNA
CIGNA
HUMANA
HEALTHSPRING
ALIGN NETWORK
AARP
AFLAC
AIG
ALLIED NATIONAL
ALLSTATE INSURANCE COMPANY
AMERICAN NATIONAL
AMERIGROUP
ASSURANT HEALTH
CENTURY HEALTH
CONTINENTAL LIFE
HARTFORD INSURANCE CO.
LIBERTY MUTUAL
MAYO MEDICAL PLAN
SEDGWICK
HOORAY HEALTH
---
Urgent Care FAQs
Is MainStreet an Emergency Room?
No, we only treat non-life-threatening conditions. If you or someone you know is experiencing chest pains, a racing pulse, difficulty breathing, serious bleeding, or unconsciousness, please call 9-1-1 immediately. 
Can You Prescribe Medication or Give Referrals?
Yes! Our healthcare providers are board-certified professionals who can prescribe medication and deliver referrals to specialty care. 
Do I Need an Appointment to Visit MainStreet?
No appointment is necessary – we're a walk-in clinic that's available to handle illnesses and injuries when they happen. If you want to reduce your wait time, though, you should register online. 
What Do I Need?
All patients should bring the following:
A form of photo ID

Proof of insurance

Any necessary forms to be completed

Emergency contact information

A list of medications you're currently taking, with their dosage amounts

A method of payment

Masks, if contagious (we have some available if you need them)
---
Primary Care in Jasper, Georgia
For regular, ongoing health care, turn to MainStreet's staff of dedicated primary care providers.
Our experts can perform tests and checkups, diagnose conditions, prescribe medication, and provide valuable advice on any health or wellness issue you may be facing.
The National Institutes of Health state that primary care can not only increase longevity and quality of life but also lower the total cost of health care for an individual or family through proactive and preventative treatment.
By developing a relationship with a primary care provider, you'll have a trusted advocate for your health and someone to turn to throughout the entire year, not just when you're sick.
Sign up below for primary care in Jasper, Georgia, and we'll pair you with a healthcare provider who's best for you and your family.

Sign Up Now! 
Step 1: Signup for the Patient Portal 
Step 2: Schedule Your First Appointment 
Register New Patient Portal Account
If you already have a portal account, simply log in.
---
A healthy workplace is a vibrant and productive one, which is why every business needs a healthcare partner.
MainStreet is a proud occupational health provider to organizations in Jasper that need to coordinate their health care for their workforce.
We offer affordable treatment and screening services for injuries and ongoing needs. 
MainStreet can routinely deliver:
Workers' compensation diagnosis and treatment

Drug and alcohol screening

Pre-employment testing (pre-employment and infectious diseases like COVID-19)

DOT physicals

Infectious disease testing
We can also fit respiratory masks, perform stress EKG and pulmonary function tests, and conduct other on-site services testing to help you fulfill your mission on schedule.
To create a corporate account with MainStreet Family Care, contact us; we'll start coordinating your care right away.