Liberty's Urgent Care and Primary Care Clinic
Located one block from Dollar Tree on W. Swannanoa Ave. in Liberty
Is a minor illness or injury keeping you down? Can't get an appointment with your regular provider? MainStreet Family Care in Liberty, North Carolina is here to help you! 
At our clinic, we provide a variety of services including urgent care and primary care. We pride ourselves on our values: maximum availability, quick care with as little wait times as possible, and employing compassionate providers. 
We're open late, 7 days a week, and no appointment is required to visit. Use our online registration system to wait from your home, vehicle, or office. We'll send you a text when it's time to head to the clinic.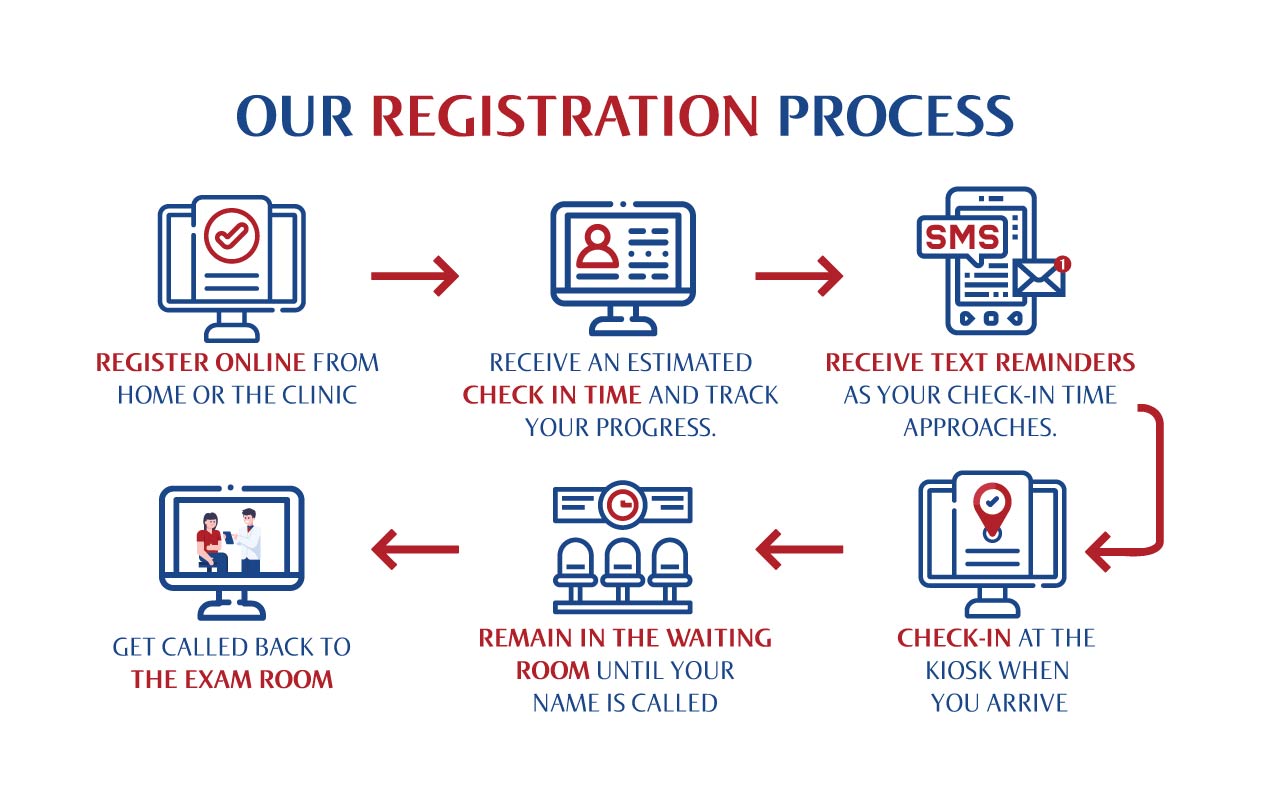 ---
Urgent Care in Liberty, North Carolina
Urgent care clinics are for life's little emergencies, such as allergies that are getting you down or a nasty cut. Our urgent care services include general illnesses, infections, minor injuries, and other medical conditions. 
General Illness
Cold and flu

Sore throat and strep throat

Allergies and asthma

Migraines and tension headaches

Skin rash and poison ivy

Abdominal pain

Nausea, vomiting, and diarrhea
Infections
Sinus infection

UTIs

Upper respiratory infection

Ear infections

Bronchitis

Athlete's foot 
Minor Injuries
Joint pain

Neck and back pain

Twists and sprains

Cuts and lacerations

Broken bones

Dislocations

Sports injuries 
Other Conditions
Allergic reactions

Bee sting, insect, and animal bites

Eye injuries and pink eye

Foreign object removal

Ingrown toenail

Minor burns and sunburn

Wart and skin tag removal 
---
Insurance and Medicaid Accepted At MainStreet Family Care in Liberty, North Carolina 
Before visiting the clinic, ensure that we accept your insurance plan. All patients are required to have a valid, non-expired, government-issued ID. Without this ID, we will be unable to see you. 
MainStreet accepts most major insurance plans. Below are the plans that we accept. 
BLUE CROSS BLUE SHIELD – ALL PLANS, BOTH IN-STATE AND OUT-OF-STATE
MEDICARE
NORTH CAROLINA MEDICAID
UNITED HEALTHCARE
TRICARE
AETNA
CIGNA
HUMANA
HEALTHSPRING
ALIGN NETWORK
AARP
AFLAC
AIG
ALLIED NATIONAL
ALLSTATE INSURANCE COMPANY
AMERICAN NATIONAL
AMERIGROUP
ASSURANT HEALTH
CENTURY HEALTH
CONTINENTAL LIFE
HARTFORD INSURANCE CO.
LIBERTY MUTUAL
MAYO MEDICAL PLAN
SEDGWICK
HOORAY HEALTH
---
Urgent Care FAQs
When Should I Visit The Clinic? 
You should visit an urgent care center if you have an illness or injury that is not life-threatening. Our medical center is equipped to provide quality care for a variety of conditions, without you having to make a trip to the emergency room. If you are experiencing an emergency, call 911 immediately. 
Is MainStreet A Walk-In Clinic? 
MainStreet accepts walk-in patients each and every day. However, registering online ahead of your visit reduces the time spent in our waiting room. Walk-ins are added to the same queue as those who register online, and please be advised that we highly recommend registering online. 
What Lab Tests Can MainStreet Do? 
We can run a variety of tests to diagnose your condition! Some of the lab tests we offer include: 
Pregnancy

STDs

Mono

TB

Strep

Glucose and blood sugar

Hemoglobin A1c

Flu

ECG

And more! 
What Should I Bring?
We know visiting a new clinic can be confusing, so we've put together a list of things you should bring to MainStreet. 
A payment method

Valid photo ID (not expired)

Proof of insurance

Face mask (if contagious) 

Daily medication list, and their dosage

Emergency contact information

Forms that need to be completed at the clinic
---
Primary Care in Liberty, North Carolina
Obtaining a primary care appointment can be difficult, and can interfere with your already busy schedule. We understand your problems, which is why we are proud to offer primary care services seven days a week!
At primary care, you can receive each of these services and more: 
Long-term illness treatment

Lab tests

Annual physicals

Check-ups

Well visits

Referrals to specialists 
Sign Up Now! 
Step 1: Signup for the Patient Portal 
Step 2: Schedule Your First Appointment 
Register New Patient Portal Account
If you already have a portal account, simply log in.
---
Occupational Health in Liberty, North Carolina
MainStreet Family Care is a proud and dedicated partner of many North Carolina businesses. We offer occupational health services at our clinic, so we can be here for employers and employees alike. 
You can receive drug tests, pre-employment testing, alcohol screenings, on-site services, and more through our occupational care services. 
Contact us to set up a corporate account. We look forward to serving your business. 
---
Careers At MainStreet 
Do you want to impact rural communities by providing top-tier medical care, while also working with board-certified medical professionals? Check out Careers at MainStreet! Here, you have the chance to make a difference while also furthering your experience in health care.