Live Oak's Urgent Care and Primary Care Clinic
Located one block from Lowe's on Hwy 159 in Live Oak
Feeling under the weather or dealing with an unexpected injury? Don't fret about waiting for a doctor's appointment – not when you have access to MainStreet Family Care and our urgent care clinic in Live Oak, Florida.
When you need swift attention, our one-of-a-kind clinic is a family-friendly solution. At our convenient walk-in clinic, we provide affordable health care for non-emergency conditions, from a stubborn cold to a sprained ankle – and everything in between.
Open late, 7 days a week, our dedicated team of health care providers is ready. Get better, feel better – fast, only at MainStreet.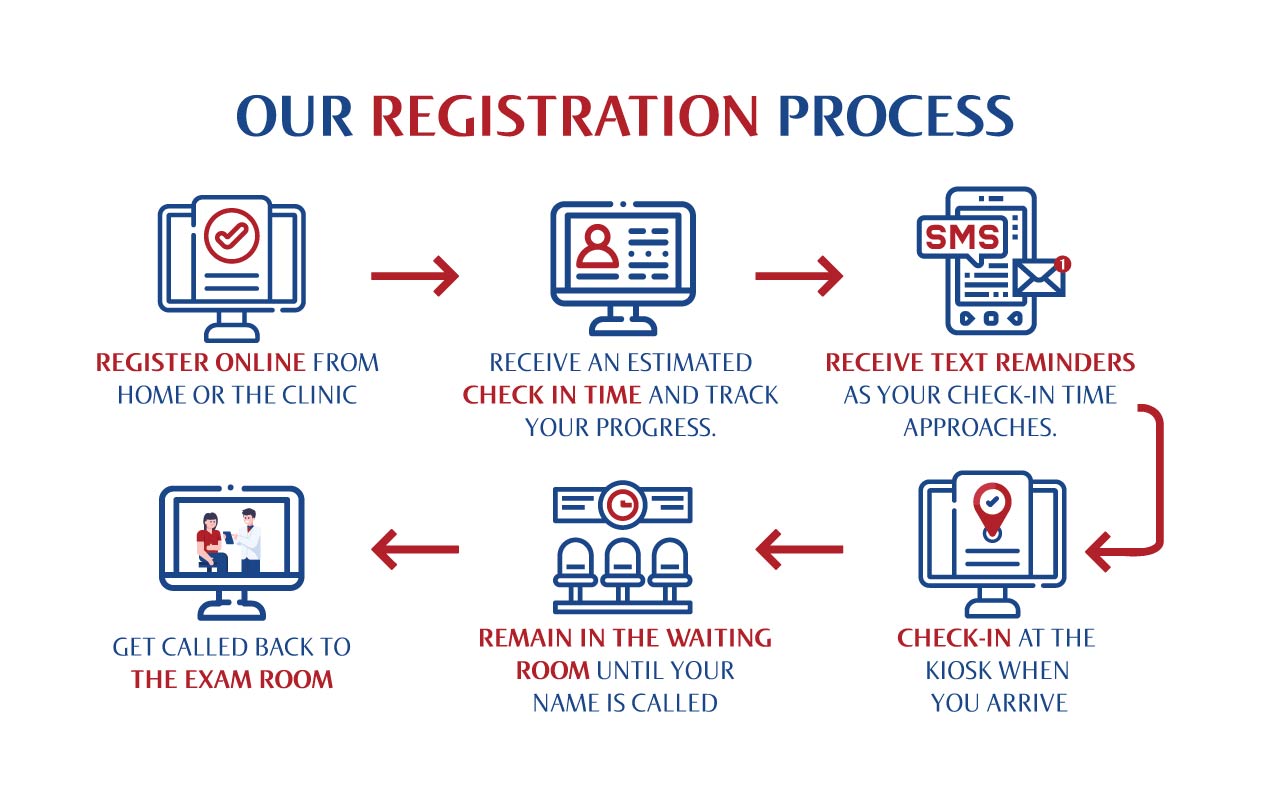 ---
Urgent Care Clinic in Live Oak, Florida
At the MainStreet urgent care center in Live Oak, we specialize in providing comprehensive urgent care services for families. Our dedicated team addresses a wide range of medical needs without long waits and busy calendars.
When it comes to general illnesses, we're well-equipped to handle everything from persistent sore throats and coughing to stomach issues and allergies. 
For minor injuries, whether it's a sprained ligament, a fracture, spasms, lacerations, or dislocations, we can quickly diagnose the condition and prescribe treatment that'll help you feel better and get back to living your life to the fullest.
Dealing with infections? We've got you covered with treatment for upper respiratory infections, sinus problems, UTIs, and other ailments that shouldn't be left untreated (before they turn into something worse!).
We also handle other medical conditions that don't require a visit to the emergency room. Our providers can remove foreign objects, handle minor burns, deal with bug and animal bites, and even take care of ingrown toenails. If you're in doubt, come on in!
Convenience is key. That's why we recommend registering online before you come so you can be more efficient with your visit – and get back to health faster.
When You Visit:
Please bring a form of photo ID, proof of insurance, and a method of payment. If there's a form you need a provider to fill out, please bring that as well. It also helps to come with a list of medications you're taking so our providers can better provide you with quality care.
---
Insurance and Medicaid Accepted At MainStreet in Live Oak, Florida
We accept most major insurance plans. However, it is the patient's responsibility to bring along a valid government-issued ID with them to each visit. Subsequently, we require that all patients have a valid, non-expired ID present in order to be seen by a provider.
BLUE CROSS BLUE SHIELD – ALL PLANS, BOTH IN-STATE AND OUT-OF-STATE
MEDICARE
FLORIDA MEDICAID
UNITED HEALTHCARE
TRICARE
AETNA
CIGNA
HUMANA
HEALTHSPRING
ALIGN NETWORK
AARP
AFLAC
AIG
ALLIED NATIONAL
ALLSTATE INSURANCE COMPANY
AMERICAN NATIONAL
AMERIGROUP
ASSURANT HEALTH
CENTURY HEALTH
CONTINENTAL LIFE
HARTFORD INSURANCE CO.
LIBERTY MUTUAL
MAYO MEDICAL PLAN
SEDGWICK
HOORAY HEALTH
Please note: Capital Health Plan is not willing to cover MainStreet Urgent Care at this time, and please contact their member services at 850-383-3311 to encourage them to cover our visits.
---
Urgent Care FAQs
Is MainStreet an Emergency Room?
MainStreet is an urgent care facility – we don't have an emergency room. If you're experiencing symptoms of a serious or life-threatening condition, you need immediate attention. Call 9-1-1 so you can seek out emergency care as soon as possible.
Can You Give Referrals or Write Prescriptions?
Absolutely. Our health care experts can prescribe medication, issue referrals to specialists, and coordinate with your other health care providers as needed.
What Lab Tests Can You Run?
We use a wide range of tests to help diagnose your condition. These include (but aren't limited to) tests for:
Strep

Flu

Mononucleosis

TB

Pregnancy

UTI

STDs

Glucose and blood sugar levels

Hemoglobin A1C

ECG

And others
If there's a medical care need we can't deliver, we'll happily refer you to the right provider or specialist. 
Do I Need an Appointment to Visit MainStreet?
We're a walk-in clinic, so you don't need an appointment. If you want quicker wait times, though, we highly encourage you to register online as soon as you decide to come.
---
Primary Care Clinic in Live Oak, Florida
MainStreet also serves families in Live Oak, Florida, with regular, ongoing, and consistent primary care services.
Primary care is extremely important for not just day-to-day health but for year-to-year well-being. To stay on top of your care, you need a primary care provider who can run tests, perform annual exams, and provide personalized service that conforms to your needs.
Your MainStreet provider will get to know you and your family and build a relationship based on compassion, respect, and trust – and not just when you're ill.
Click the link below to sign up for primary care at our MainStreet clinic in Live Oak and join the MainStreet family of satisfied patients.

Sign Up Now! 
Step 1: Signup for the Patient Portal 
Step 2: Schedule Your First Appointment 
Register New Patient Portal Account
If you already have a portal account, simply log in.
---
Occupational Health in Live Oak, Florida
MainStreet also provides occupational health care services for Live Oak organizations that need a trusted care coordinator for their employees.
We take care of everything from workers' compensation treatment to screening for drugs and alcohol. We're also there for pre-employment testing, physicals, exams, equipment fittings, and anything else you and your employees need. 
We offer affordable treatment and screening services for injuries and ongoing needs. 
The easiest way to begin is to contact us and create a MainStreet Family Care corporate account, so we can assist you in keeping your workplace healthy and productive.