Macclenny's Urgent Care and Primary Care Clinic
Located across from Walmart on Hwy 228 in Macclenny
Illness and injury got you down? Whether it's spring-time sniffles or sports injuries in the fall, the MainStreet urgent care clinic in Macclenny, Florida, is your go-to destination for prompt and courteous care for the whole family.
We pride ourselves on our values: quick care, with as little wait time as possible; compassionate health care providers; and maximum availability. That's why we're open 7 days a week, with late hours, and are staffed with providers who genuinely care for their patients (that's you!).
Whether you need urgent care or primary care, MainStreet has Macclenny families covered.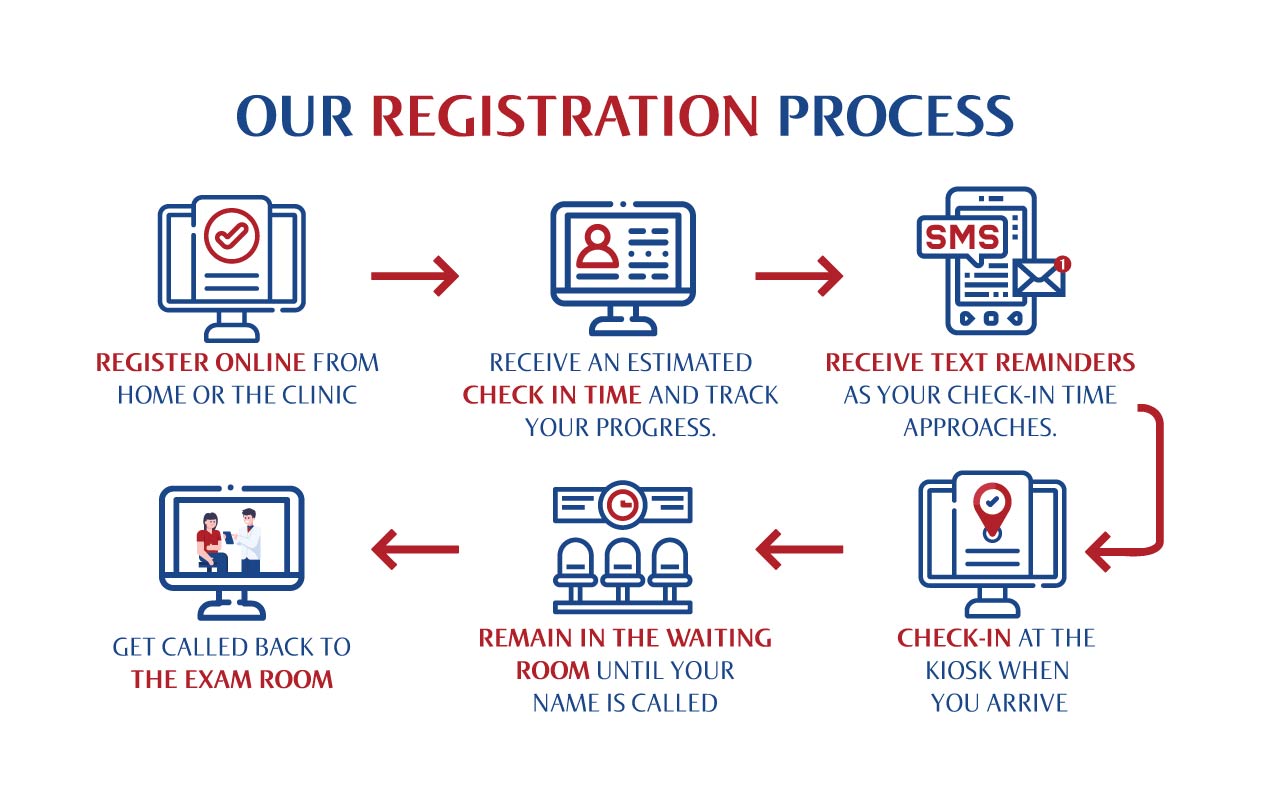 ---
Urgent Care Clinic in Macclenny, Florida
Our urgent care services provide non-emergency health care coverage for individuals and families for whom quick care is a priority.
We offer diagnosis and treatment for:
General Illness: Cold, flu, strep throat, allergies, nausea and vomiting, diarrhea and stomach-related conditions, and more
Infections: UTIs, sinuses, upper respiratory, bacterial and viral, and more
Injuries: Sprains, strains, dislocations, broken bones, lacerations, and more
Other Conditions: Minor burns, foreign object removal, ingrown toenail removal, animal bites, insect stings, and more
You don't want any of these conditions to get worse, so prompt care is important. That's why our walk-in clinic is open late, 7 days a week: so Macclenny residents don't have to wait on busy schedules to open up.
For your visit, please bring the following:
A form of photo ID

Insurance card or documentation, and 

A method of payment

Emergency contact info

A list of your medications
Please register online via our secure platform to reduce your in-clinic wait time. You'll save more time and get in to see a provider faster than ever.
---
Insurance and Medicaid Accepted At MainStreet in Macclenny, Florida
We accept most major insurance plans. However, it is the patient's responsibility to bring along a valid government-issued ID with them to each visit. Subsequently, we require that all patients have a valid, non-expired ID present in order to be seen by a provider.
BLUE CROSS BLUE SHIELD – ALL PLANS, BOTH IN-STATE AND OUT-OF-STATE
MEDICARE
FLORIDA MEDICAID
UNITED HEALTHCARE
TRICARE
AETNA
CIGNA
HUMANA
HEALTHSPRING
ALIGN NETWORK
AARP
AFLAC
AIG
ALLIED NATIONAL
ALLSTATE INSURANCE COMPANY
AMERICAN NATIONAL
AMERIGROUP
ASSURANT HEALTH
CENTURY HEALTH
CONTINENTAL LIFE
HARTFORD INSURANCE CO.
LIBERTY MUTUAL
MAYO MEDICAL PLAN
SEDGWICK
HOORAY HEALTH
Please note: Capital Health Plan is not willing to cover MainStreet Urgent Care at this time, and please contact their member services at 850-383-3311 to encourage them to cover our visits.
---
Urgent Care FAQs
Do You Treat Emergency Conditions?
No – for life-threatening situations, like having symptoms of a heart attack (chest pain, shortness of breath, etc.), a stroke (i.e., numbness in one side of your body, slurred speech), a major burn, or serious bleeding – you need to go to an emergency room. Call 9-1-1 immediately.
What Lab Tests Can You Run?
We use a wide range of tests to help diagnose your condition. These include (but aren't limited to) tests for:
Strep

Flu

Mononucleosis

Tuberculosis

Hemoglobin A1C

Pregnancy

Urinary tract infections

Sexually-transmitted diseases

Glucose and blood sugar levels

Electrocardiogram
For additional tests that require specialists, we'll give you a referral so you can set up an appointment. 
Can You Write Prescriptions and Manage Medication?
Yes! Our licensed healthcare providers can write prescriptions for your medications and even help you make more informed decisions about what you should take and the most appropriate dosage. Medication management isn't something you want to do on your own. 
Do I Need an Appointment to Visit MainStreet?
No appointment is necessary. We're a walk-in clinic, so come on by as soon as you can. Register online and cut your in-clinic wait times.
When Will I Be Seen?
Unlike some clinics, our online portal gives you a quick and easy look at where you are in line and how long you can expect to wait – even from your car or home! Register online as soon as you decide to visit, and you'll be placed in line for shorter wait times.
---
Primary Care Clinic in Macclenny, Florida
For ongoing medical care, turn to MainStreet's primary care clinic – your community primary care provider for Macclenny.
Our providers can:
Diagnose and treat illnesses

Perform regular checkups, physicals, and exams

Run tests

Manage and prescribe medication

Give referrals for specialty care

Provide advice on general health and wellness

Help you manage chronic conditions

Guide you in making better lifestyle choices
A long-term relationship with a primary care provider is essential. You can keep your family healthy and cut down on how much you'll spend overall for your health care since being healthier means you'll help your body avoid and fight off illness.
Join the MainStreet family of patients in Macclenny by signing up for primary care below.
Sign Up Now! 
Step 1: Signup for the Patient Portal 
Step 2: Schedule Your First Appointment 
Register New Patient Portal Account
If you already have a portal account, simply log in.
---
Occupational Health in Macclenny, Florida
MainStreet is dedicated to serving Macclenny organizations by offering their employees reliable occupational health care services.
Why Occupational Health?
Occupational health helps keep companies and organizations moving by maintaining high standards of health and productivity.
Our services encompass a wide range of responsibilities, including workers' compensation, drug and alcohol screening, pre-employment testing, physical examinations, and other essential requirements.
By creating a MainStreet Family Care corporate account, you'll have a way to coordinate affordable and prompt services for your personnel. Get in touch with us today and take the first step towards a thriving – and healthy – work environment.