Tarboro's Urgent Care and Primary Care Clinic
Located next to Waffle House on Western Blvd. in Tarboro
Minor illnesses and injuries often come at the most inconvenient times, and receiving care shouldn't be another inconvenience. Getting an appointment at a provider can be difficult, but those worries are eliminated with a walk-in clinic, like MainStreet. MainStreet Family Care can give you prompt medical care, and right inside your city limits! 
From flu-like symptoms to aches and pains, MainStreet is here for the Tarboro community. We take pride in maximizing our availability, which is why we are open seven days a week and with long hours. 
Whether you need urgent care, primary care, or occupational care, MainStreet is ready to serve you!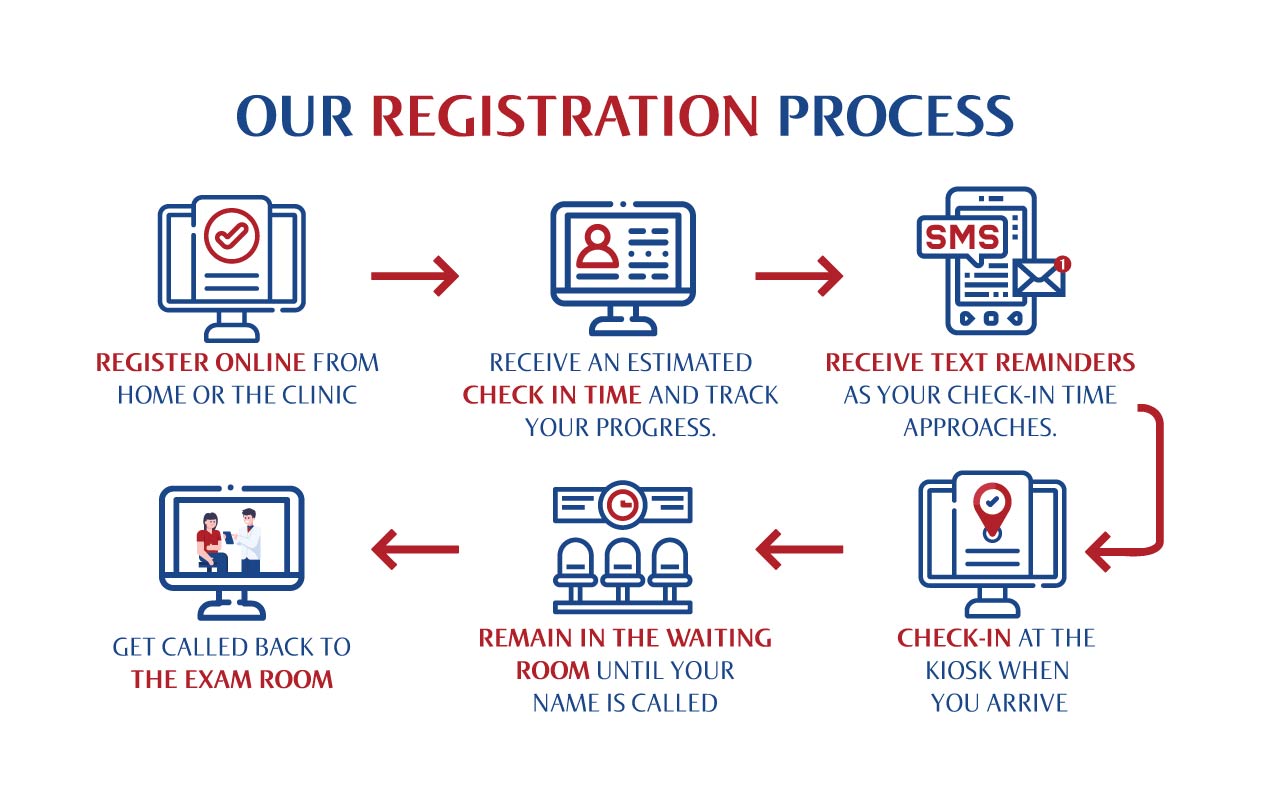 ---
Urgent Care in Tarboro, North Carolina
MainStreet is Tarboro's premier urgent care center. We offer a variety of services at our clinic, ranging from minor illnesses to minor injuries.
General Illnesses 
Allergies 

Asthma

Migraines and Tension Headaches

Nausea, Vomiting, and Diarrhea

Abdominal Pain

Sore Throat and Strep Throat

 

Cold and Flu 

Skin Rash and Poison Ivy
Minor Injuries 
Neck and back pain

Joint pain

Broken bones

Twists and sprains

Cuts and lacerations

Sports injuries 
Infections
UTIs

Sinus infection

Bronchitis

Ear infection

Upper respiratory infection 

Athlete's foot 
Other Medical Conditions
Eye injuries and Pink Eye

Allergic Reactions

Bee sting, insect, and animal bites

Minor burns and sunburn

Ingrown toenail

Foreign object removal

Wart and skin tag removal 
---
Insurance and Medicaid Accepted At MainStreet in Tarboro, North Carolina
We accept most major insurance plans, including Medicaid! When visiting the clinic, make sure to bring your government-issued ID (not expired). We will be unable to see you if you do not have a valid, non-expired ID with you at the time of your visit. 
View the list of accepted plans below to see if we accept your insurance plan.
BLUE CROSS BLUE SHIELD – ALL PLANS, BOTH IN-STATE AND OUT-OF-STATE
MEDICARE
NORTH CAROLINA MEDICAID
UNITED HEALTHCARE
TRICARE
AETNA
CIGNA
HUMANA
HEALTHSPRING
ALIGN NETWORK
AARP
AFLAC
AIG
ALLIED NATIONAL
ALLSTATE INSURANCE COMPANY
AMERICAN NATIONAL
AMERIGROUP
ASSURANT HEALTH
CENTURY HEALTH
CONTINENTAL LIFE
HARTFORD INSURANCE CO.
LIBERTY MUTUAL
MAYO MEDICAL PLAN
SEDGWICK
HOORAY HEALTH
---
Urgent Care FAQs
What Are The Wait Times? 
At urgent care clinics, the wait time is dependent on how many people have come into the clinic that day. While we cannot guarantee you any certain wait time, when you register online you will be given an estimated wait time. Additionally, with our online registration system, you can wait from anywhere until we send you a text that we're ready to see you. 
Can MainStreet Offer Referrals and Prescribe Medications? 
Yes! Each of our providers is board-certified and can get you a referral to a specialist as well as prescribe medications for your condition. 
What Should I Bring? 
When visiting the clinic for the first time, it may be unclear what you should have with you. We have put together a list of recommendations for what you should bring to the clinic. 
Any forms that need to be completed

A list of medications you're currently taking, with their dosage amounts

Proof of insurance

A form of photo ID

A method of payment

Emergency contact information

Masks, if contagious (we have some available if you need them)
Is MainStreet An Emergency Room? 
MainStreet Family Care only treats non-life-threatening conditions. If you or someone you know is experiencing a life-threatening emergency, dial 911 immediately. 
---
Primary Care in Tarboro, North Carolina 
Say goodbye to waiting weeks for primary care appointments, and traveling far and wide to get there. At MainStreet, you can receive primary care services in Tarboro, as well as get a same or next-day appointment. 
From annual physicals to routinely checking your pre-existing conditions, primary care can help you live a longer, healthier life. Visiting a provider yearly can help you stay well throughout the year, as well as help you get referrals to specialists. 
Sign Up Now! 
Step 1: Signup for the Patient Portal 
Step 2: Schedule Your First Appointment 
Register New Patient Portal Account
If you already have a portal account, simply log in.
---
Occupational Care in Tarboro, North Carolina 
Need occupational care? At MainStreet, you can receive it right inside your city limits! We can help you with work-related illness and injury, including worker's compensation.
Additionally, we offer pre-employment testing, drug and alcohol screenings, physicals, and more. 
To get started, contact us, and we'll set you up with a corporate account. 
---
Careers At MainStreet 
Want to advance in your healthcare career? Join our team! With Careers at MainStreet, you will be able to impact small communities, work with board-certified professionals, and gain meaningful experience at our medical center.