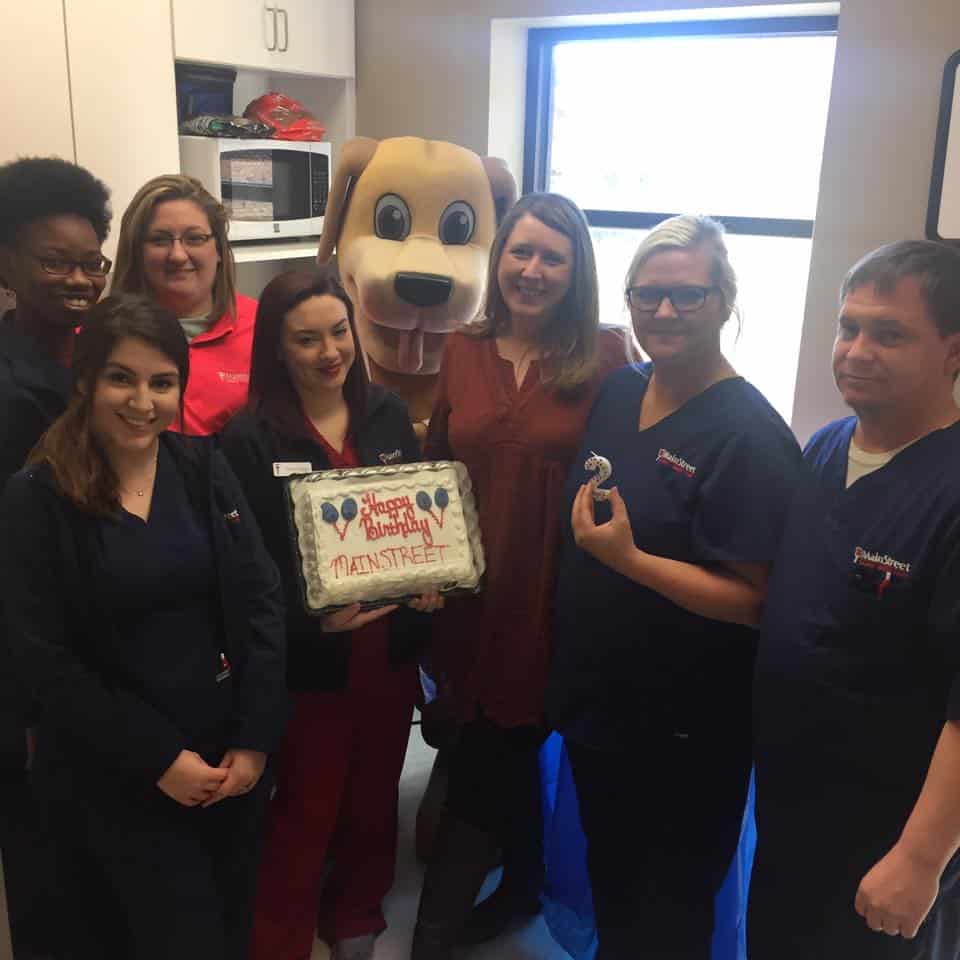 On Wednesday, January 31st, MainStreet Family Urgent Care will celebrate two years of serving the Blount County community. MainStreet, located in Oneonta one block south of WalMart on Hwy 75, was the first of its kind for the area and introduced consistent after-hours care to the community. Open 7 days a week with extended hours, Monday through Friday, 8am-8pm; and Saturday and Sunday 8am-6pm, MainStreet fills the gap for patients when they can't get an appointment with their primary care but don't need emergency care.
"Oneonta welcomed us with such amazing hospitality, and we are honored to be in a community of such wonderful individuals," said Nicole Singleton, Senior Community Educator with MainStreet Family Urgent Care. "At MainStreet, we are passionate about not only helping people feel better but also about making a positive impact in the community we are in, and we feel like we've been able to accomplish that in our last two years and are looking forward to many more years of quality care."
In MainStreet's first year of business, they were honored by receiving awards from the Blount-Oneonta Chamber of Commerce for Industry of the Year and from the Oneonta Business Association for Emerging Business of the Year.
During these two years, MainStreet has proven to not only be passionate about the patients they serve but also about the community they are in. MainStreet continually seeks out organizations to support and events including the Covered Bridge Festival, June Fling, Small Town Christmas, MidSummer Night's Run and many more, to attend with their mascot Dr. Wags.