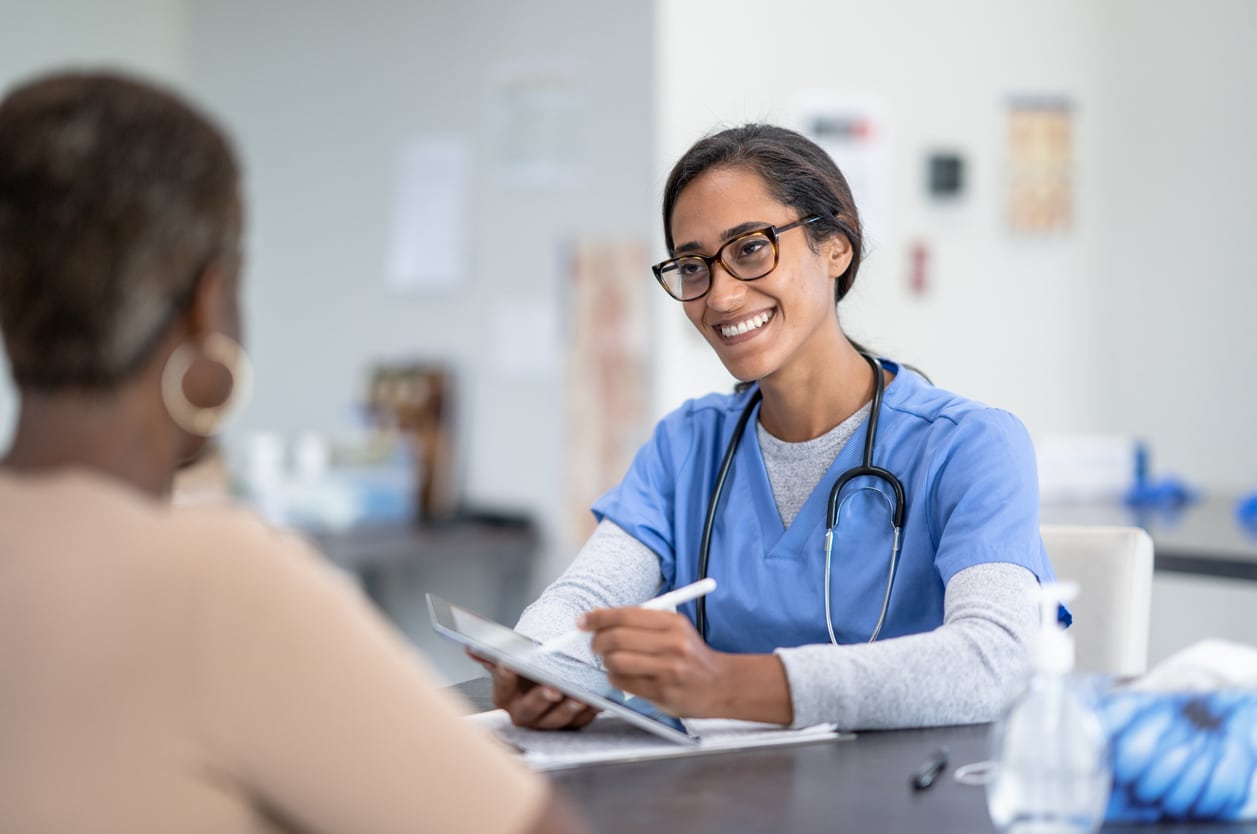 What's the difference between visiting primary care vs. the emergency room? MainStreet Family Care can help you understand the key differences, as well as when you should visit each. 
The Difference In Primary Care vs. ER
The major differences in primary care vs. emergency room are the scope of care, the services offered, and the routine of seeing these providers. Primary care offers long-term health solutions with a focus on improving their patient's health. The emergency room offers short-term health solutions for critical or emergent medical conditions that are not pre-existing. 
The Emergency Room 
An emergency room is an extension of a hospital that is equipped with many tools and staff to treat a variety of emergencies or traumas. You can visit an emergency room at any time, as they are open 24/7. 
When Should I Visit The Emergency Room?
You should visit the emergency room if you are experiencing a life-threatening condition, and require emergency care. You should visit the ER if you are experiencing: 
Chest pains

Seizures

Loss of consciousness

Difficulty breathing

Choking

Severe abdominal pain

Head injury

Open fractures, or severely broken bones

Symptoms of heart attack or stroke

Extreme burns
If you are experiencing any of these symptoms or conditions, call 911 or visit the emergency department immediately. 
When Should I Not Visit The ER? 
Many people get confused about when they should visit the emergency room or visit another provider. Urgent care clinics have now been introduced to many parts of the country to combat the abundant need for medical care that is not emergent, but still requires attention quickly, such as urinary tract infections and minor burns. 
An urgent care center can treat a variety of minor illnesses and injuries. These clinics allow patients to be seen by medical experts and treated quickly, regardless if they are suffering from the common cold or a minor broken bone. 
If you need a walk-in clinic that is equipped to treat your minor condition, consider visiting an urgent care facility! 
Who Works In The Emergency Department? 
When visiting the emergency room, you will likely see a variety of medical assistants, nurses, nurse practitioners, physician's assistants, and doctors. There may be one or two doctors that are in charge of the emergency department, and depending on the severity of your condition, you may see them throughout your emergency room visit. 
What Are Wait Times At The ER?
One key difference in primary care vs. ER is the time you may have to wait to receive care. When visiting the emergency room, the staff is required to see patients with critical medical conditions first. Treating these patients may require an abundance of staff, as well as extensive amounts of time. This means that if there are a lot of people in the department, it could take hours to be seen if your condition is not life-threatening. The staff also may not be able to give you an estimate of when you will be seen, as serious walk-in patients can come at any time. 
Primary Care
Primary care specializes in long-term health care, specifically preventative care, health maintenance, and keeping records of your health history. Primary care providers are also specially trained to treat minor illnesses and chronic conditions. 
How Often Should I Visit My Primary Care Physician? 
It is recommended that you see your primary care doctor or nurse practitioner at least once a year, but those with chronic health conditions may need to see them more frequently. 
What Conditions Can Primary Care Treat? 
Primary care providers treat minor illnesses and injuries, as well as help diagnose and treat chronic conditions. Primary care services include: 
COPD

High Blood Pressure

High cholesterol

Asthma

Acid Reflux/GERD

Diabetes

Annual Physicals 
MainStreet Family Care offers primary care services at our clinics!
What Medical Professionals Work At Primary Care? 
When visiting primary care, you may see a nurse practitioner, physician's assistant, or primary care doctor. This will depend entirely on the practice you choose. 
Turn To MainStreet Family Care
Need a primary care provider? MainStreet Family Care proudly offers primary care services seven days a week! To sign up for primary care, create an account and schedule your first appointment in the patient portal.