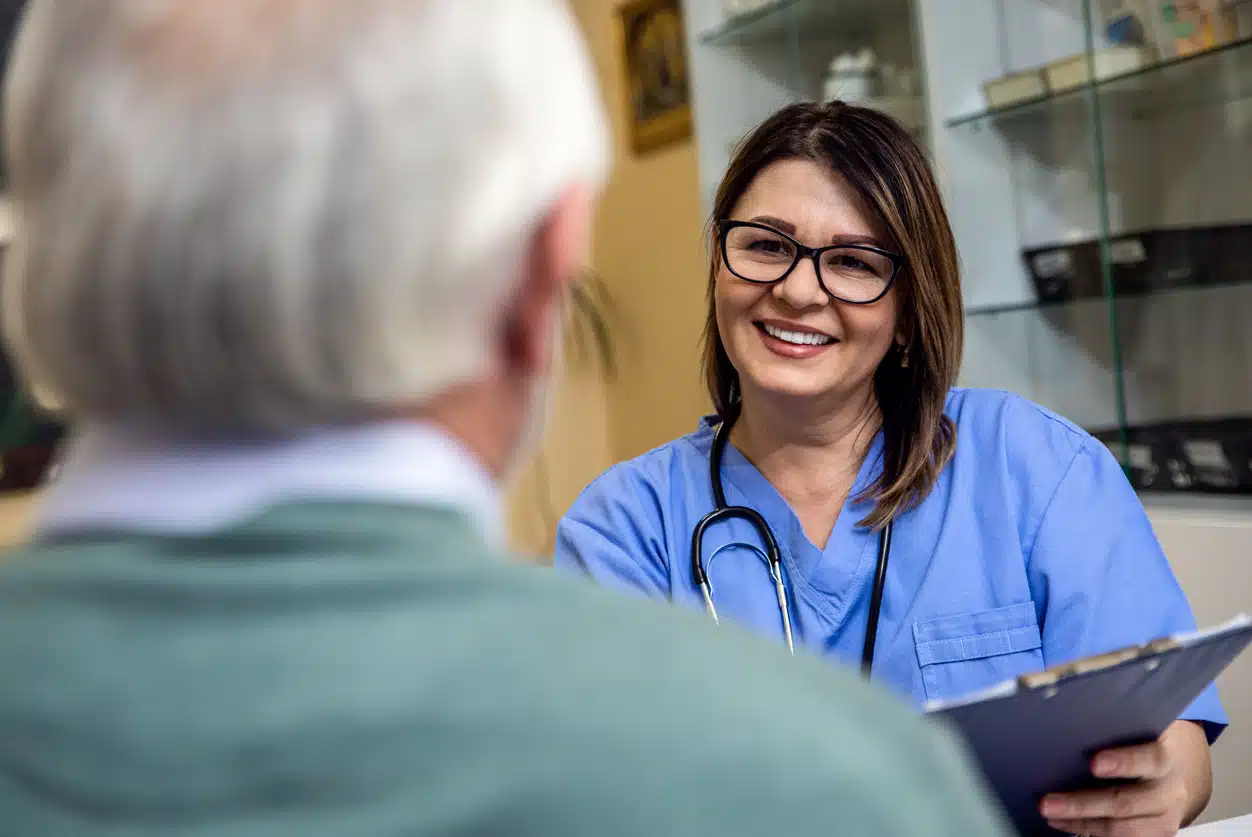 What's the difference between primary care vs. urgent care? MainStreet Family Care is here to educate you on when you should visit one or the other. 
Urgent Care
Urgent care clinics specialize in treating non life-threatening conditions and minor illnesses in a time sensitive manner. They allow patients to be seen and treated quickly, without having to visit the emergency room. 
What Services Do Urgent Care Centers Offer? 
From the common cold to urinary tract infections, an urgent care clinic can help you! Common services offered by clinics include: 
COVID-19 testing and treatment

Sinus infections

Pink eye and eye conditions

Cold and flu

Bronchitis

Sore throat and strep throat

Upper respiratory infections

Broken bones

Twists and sprains

Foreign object removal

Minor burns and sunburn
Many clinics also have pharmacies on-site, so you can be seen by a provider and get medications all in one place. 
When Should I Visit Urgent Care? 
You should only visit urgent care when you are not facing a life-threatening emergency such as chest pains or major injuries. 
Who Works At Urgent Care Clinics? 
There are a variety of providers at urgent care clinics. When visiting, you may see and be treated by a nurse practitioner, physician assistant, or family care physician. 
Do Urgent Care Clinics Require Appointments? 
Most urgent care centers do not require appointments, and are considered to be a part of the walk-in clinic family. At MainStreet Family Care, we offer online registration which allows our patients to wait from anywhere, reducing in-clinic wait times. 
Extended Hours
Illnesses and injuries never wait for the perfect timing, which is why many clinics offer extended hours! Most urgent care clinics are open seven days a week, as well as open early in the morning, and do not close until later in the evening. This allows you to be seen before or after work, and even on the weekends. 
Primary Care
Primary care has an intensive focus on long term health. These practices combine preventative care, wellness, and illness treatment. 
Primary Care Services
Primary care covers a large number of services, from preventative care to annual physicals. Common services include: 
Annual physicals

Well-visits

Check-ups

Diabetes

High blood pressure

COPD

Asthma

Acid reflux/GERD

Lab work

Thyroid issues

Vaccinations

Basic women's health services

Coordinated care with specialists
MainStreet Family Care proudly offers each of these in our primary care services. 
How Often Should I Visit Primary Care?  
Generally, patients only see primary care providers once a year, allowing them to update their medical history, perform an annual physical, and provide preventative care plans. 
When Should I Visit Primary Care? 
It is highly recommended that you visit a primary care provider at least once a year. This gives you the opportunity to update your medical history, as well as talk with your provider about anything that you feel is affecting your health. This sector of medical care can allow you to stay healthy long term. 
Who Works At Primary Care Practices?
There are several different providers you may see when you visit primary care. These providers consist of: 
Primary care doctor

Nurse practitioner

Physician's assistant 
Each of these providers will be board-certified, and provide high quality health care. 
Referrals To Specialists
Primary care providers can refer those with chronic conditions to specialists. Additionally, providers can work alongside specialists to monitor your long term health. 
Preventative Care Methods
Preventative care is a crucial aspect of maintaining good health. Primary care can provide you with preventative care methods at your yearly visit! Examples of preventative care include: 
Smoking cessation

Diet and exercise regimens

Weight loss programs

Supplements for vitamin deficiencies 
Turn To MainStreet Family Care
MainStreet Family Care proudly offers primary care or urgent care services to meet your needs! To visit primary care, sign up for the patient portal. We will take care of the rest!