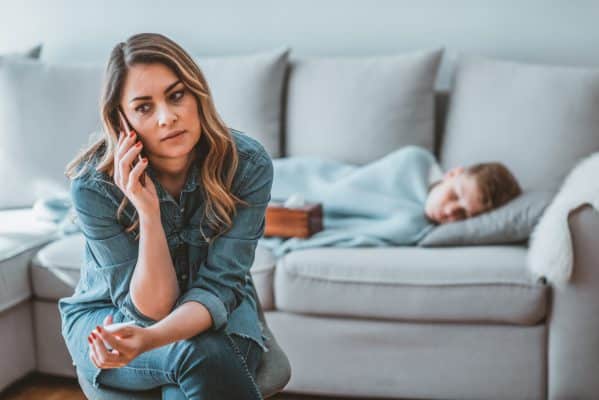 We know that TeleVisits are a relatively new concept to most people. Even if it isn't, most patients haven't had the opportunity to utilize this amazing tool. So we decided to put together a list of some of the most commonly asked TeleVisit questions and answers. You can submit a TeleVisit request at any time.
What is a TeleVisit
A TeleVisit is a healthcare service that provides effortless access to both primary and urgent care. For a flat fee of $49, you can have access to a provider that can help you with your medical needs.
Do I need an Appointment to Call
You can make an appointment with our dedicated team when it is convenient for you. You will be able to connect with a provider in a short amount of time.
What is the Cost
The cost is $49. That's all! If something is not included, such as an exotic lab test, you will know up front and have all the pricing information you need before you make a decision to come into a clinic.
Is This Service Billed Through My Insurance
We will bill your insurance company for this visit. If your insurance does not cover all or part of the visit, your card on file will be charged up to $49. Patients without insurance will pay $49. A televisit requires a debit or credit card on file. Please have this card information ready to give over the phone when the clinic calls you.
What if I Need a TeleVisit Over the Weekend
We can absolutely schedule your TeleVisit over the weekend! We have a dedicated team to address your medical needs 7 days a week. You can take advantage of our TeleVisit hours:
Monday-Friday: 8 am-5 pm
Saturday: 9 am-3 pm
Sunday: 1 pm-5 pm
Can I Use TeleVisits for My Children
Yes. We do not serve as a pediatrician, but children 1 and up can use TeleVisits for allergies, colds, etc. Pretty much any medical concerns that don't require an in-person visit to a clinic.
What Is The Quickest Way to Schedule a TeleVisit
The quickest way is by submitting a form online. You can submit a request 24/7 and a provider will get back to you at the beginning of the next business day.
If you still have TeleVisit questions, feel free to contact us at info@mainstreetfamilycare.com and we'll be happy to answer any TeleVisit questions you may have!