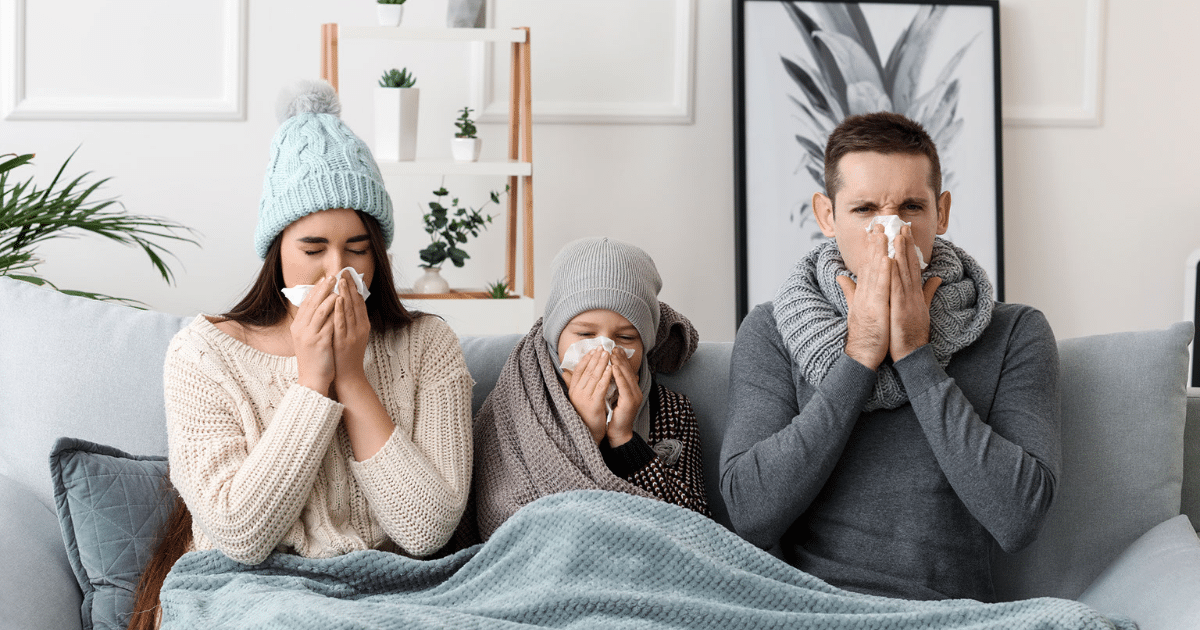 As flu season is on the rise, we have all the necessary information to keep you and your family well. Learn more below!
What is The Flu?
The influenza virus, known as the flu, is an inflammatory virus that affects the respiratory system. This virus typically peaks during cold months, such as the fall and winter. Flu symptoms can vary from the following:
Fever

Nausea

Sore Throat

Fatigue

Body Aches

Nasal or Chest Congestion

Headaches
Symptoms can vary from person to person with this virus. Adults typically over 65 or with preceding health conditions are "high risk" when exposed to this virus.
How is the Flu Virus Detected or Treated?
Healthcare providers will typically detect the flu by running a rapid flu test. The test is just a simple nasal swab in each nostril. Usually, you will get these results in the office. 
If you test positive for the Influenza virus, your provider will likely prescribe you an antiviral medication or suggest over-the-counter medicines. 
Sometimes the provider will prescribe additional medication if you develop a common infection due to the virus, such as a sinus infection.
How Can I Prevent The Spread of This Virus?
Providers have noted that being aware and cautious during flu season can help reduce your chances of contracting this virus. Since this virus is easily transmittable, it's important to keep in mind these best practices:
Take the

flu vaccine

Practice good hygiene, such as washing your hands

Cough or sneeze away from others 

Stay at home when not feeling well and away from others who are at high risk
Turn To MainStreet Family Care
Turn to MainStreet Family Care when you need to heal and feel better, FAST! We have extended hours 7 days a week to give you and your family the convenient care you deserve. 
Register online to reduce your in-clinic wait time or simply walk into one of our clinics. 
Note: Registering online allows you to wait in the comfort of your home and receive a text when it is time to come into the clinic. Once you arrive, you will have a wait in the waiting room before being called back. This allows our staff to finish any necessary paperwork before you are seen. However, your in-clinic wait time will be significantly less than if you just walked into the clinic.