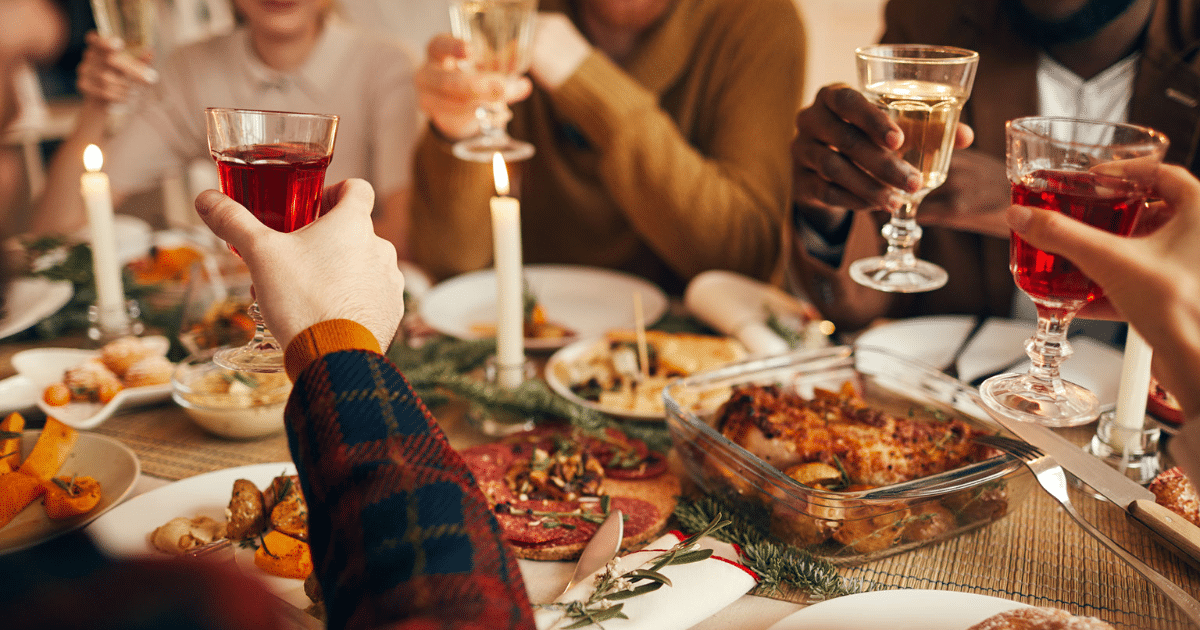 With the holiday season just right around the corner, remember some holiday health tips and tricks to help keep you well during this season!
Keep Your Physical Health In Mind!
The holidays can be super fun but also hard on the body. From Thanksgiving dinner or partaking in your holiday favorite activities such as touch football or cocktail hour, you will be around a lot of people. Furthermore, some of these activities can be hard on the body, both physically and even emotionally. 
Here are some tips to keep in mind while still being able to enjoy your favorite holiday events:
Try being mindful of your food choices! With the holidays having typical food options you may not have daily, try being aware of what you eat! Having at least a fruit or vegetable on your plate is an excellent note to take. If you have underlying health issues, such as cholesterol or high blood pressure, being mindful of what you put in your body can also be helpful.

Stay hydrated! Hydrating your body will keep all the toxins out and give you the proper energy to get you through the holiday season! With holiday cocktails and goodies, keep in mind it is important to stay hydrated.
Prioritizing Your Mental Health!
Taking care of your mental health during the holiday season could never be more important! With the days getting shorter and colder, some people get overwhelmed by all the socializing or how busy their schedule is. 
Keep these tips and tricks in mind to take care of your mental health:
Try to get plenty of sleep! Sometimes this can feel impossible, but getting the most sleep can help you feel your absolute best! At least 8-9 hours of sleep is noted to help you feel your absolute best.

Get some physical activity in your schedule! Physical activity is an excellent mechanism to take care of your mental health. Adding a little sunshine and physical activity to your plan can be a complete mood booster and help alleviate stress.

Spend time with those who help manage your stress! As we know, the holiday season allows for spending lots of time gathering with others. Take advantage of spending time with those you can talk to and trust when stressed.
Build Your Immunity Up!
The holiday season can always increase your chance of getting the common cold or flu by the large amounts of social activity with others. 
Follow some of these immunity tips to keep your immune system safe and robust:
Washing your hands and practicing good hygiene 

Take the flu vaccine before any big holiday gatherings

Stay away from family and friends if you are sick or not feeling well
We believe that following these simple tips can help you have a boosted immune system this holiday season.
Turn To MainStreet Family Care This Holiday!
MainStreet Family Care will be here this holiday season for any of life's little emergencies. From a cut from carving the turkey to a sore throat, you can depend on us to take care of you and your family! 
Please register online for reduced in-clinic wait times, or walk into one of our clinics! We accept most major insurance plans along with Medicare and Tricare.