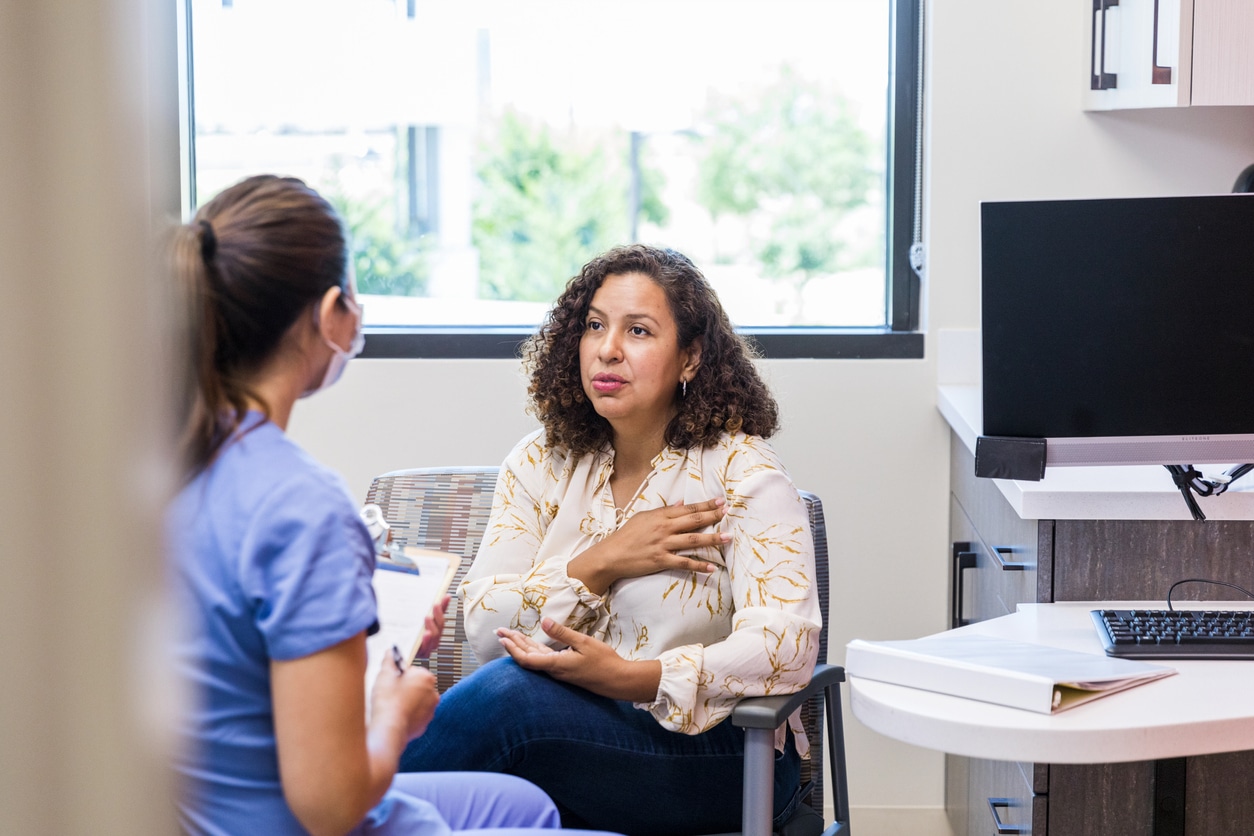 What's the difference between urgent care vs. emergency room? MainStreet is here to educate you on when you should seek either level of care. 
When You Should Visit An Urgent Care Clinic
Due to the increase in urgent care clinics around the country over the past several years, many people seek care at these centers rather than visiting the emergency room for every ailment they encounter. 
Urgent care is for minor illnesses or injuries, as well as other urgent medical conditions that do not require emergency treatment. MainStreet Family Care offers a variety of treatments in our urgent care services, including: 
General Illness: cold and flu, sore throat and strep throat, abdominal pain, nausea, vomiting, diarrhea, allergies, asthma, migraines, tension headaches, skin rash, and poison ivy. 

Infections: bronchitis, sinus infection, ear infection, upper respiratory infection, UTIs, and athlete's foot. 

Minor Injuries: broken bones, cuts, lacerations, twists, sprains, joint pain, neck and back pain, dislocations, and sports injuries. 

Other Medical Conditions: eye injuries, pink eye, foreign object removal, ingrown toenails, wart and skin tag removal, minor burns, sunburn, allergic reactions, bee stings, insect and animal bites. 
Additionally, you can receive a host of lab tests at an urgent care center. 
Benefits Of Visiting An Urgent Care Clinic 
When visiting a walk-in clinic, you will still receive quality medical care! There are other benefits you can reap from visiting urgent care vs. ER. Some of these benefits include:
Lower copayments than emergency departments 

Shorter wait times

No appointment required

On-site access to some medications

In-house lab tests and digital X-rays
You can also find a primary care doctor or provider at some clinics. MainStreet Family Care offers primary care services daily!
When You Should Visit The Emergency Room
A hospital emergency room is for emergency situations that are life-threatening. You should seek emergency care for the following situations: 
You are experiencing chest pain, difficulty breathing, or have lost consciousness. 

You have broken a bone and it is sticking through the skin. 

You have sustained a head, neck, or spine injury.

You sustained a deep wound or severe burn. 

One side of your body is droopy and difficult to move. 

You are experiencing vomiting or diarrhea for more than 24 hours. 

You notice an unusually severe headache.

You are vomiting or coughing blood. 

You are heavily bleeding

A high fever is not responding to medicine. 
There are more situations in which you should seek emergency medicine, and if you are unsure if the condition is serious or not, go to your nearest emergency room anyway or call 911. 
Turn To MainStreet Family Care
Experiencing a minor illness or injury? MainStreet Family Care is here to help you heal and feel better, fast!
To visit a clinic, register online. This system allows all patients to wait from home or their vehicle and reduces in-clinic wait times. 
Walk-ins are always welcome, but please be aware that walk-ins are added to the same queue as those who register online. Patients are seen in the order in which they register.