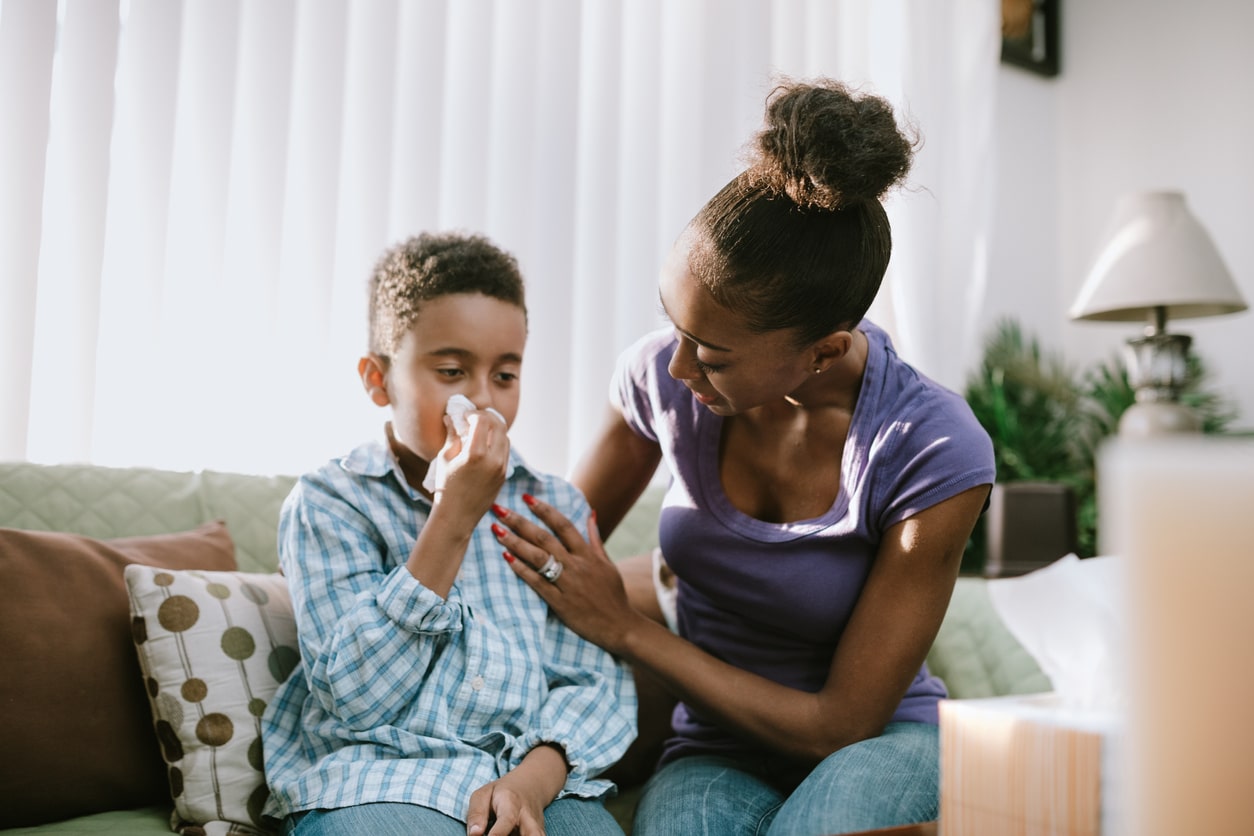 Being a parent is hard. At the end of the day, we're all doing the best we can, right? When we created MainStreet Family Care, we designed it with you in mind. Because when life throws you a curveball, it's hard to catch up. It's worrisome when your child is sick. Then it's challenging when you miss work. (It's even more of a struggle when the rest of the family catches the bug the first child had!) Some cold and flu seasons can feel like a never-ending cycle of trying to keep up, then trying to catch up! We know the struggle is real. We're here to help.
We aim to offer the best possible care—for you and your growing family. So whether you've never visited a MainStreet clinic before, or if you've visited us multiple times, this is for you. Because we know you do your best every day and we want to share a few ways that we can make life easier when it inevitably throws you for a loop.
We See Patients 1 and Up
Even your little ones can come and see us! We love our little patients and we know that sometimes you don't want to risk waiting to book an appointment with a pediatrician almost a day after you realize he has an ear infection or a bad cold. We're here even for the little ones and we're happy to treat the whole family. Check out our KidsStreet clinics for children newborn to 16.
We're Here for You 7-Days a Week and After Hours
Cold, flu, stitches, and strep throat don't keep 9-5 hours. We know that when your little one is sick, you want to get them on the road to recovery as soon as possible. That's why you can walk in at any time—no appointment needed. In-house labs, x-rays, and everything that is needed for the colds, bumps, and bruises that kids get from time to time are all available at our clinics. We want you and your family to heal better and feel better. Fast.
We offer Pre-Pack Prescriptions and Medications
We don't claim to be a full-fledged pharmacy. But we do keep Pedialyte and various antibiotics on hand so that you don't have to take a second trip to the pharmacy. We don't want you to make extra stops if you don't have to. After you receive the care you need, we want to make it as easy as possible to get home and get some rest.
No Insurance, No Problem
We accept most insurances and we also accept Medicaid. In addition, we believe that anyone should be able to come in and get excellent medical treatment for an affordable price. So no insurance, no problem! We offer various payment plans to ensure that anyone who would like to visit us can be seen by one of our providers.
Hopefully, we were able to share some new information or remind you of services that you already knew we provided. As cold and flu season approaches, we're here for you 7 Days a Week. Please don't hesitate to reach out with any questions you might have. We know the struggle is real, and that's why we're here to help!