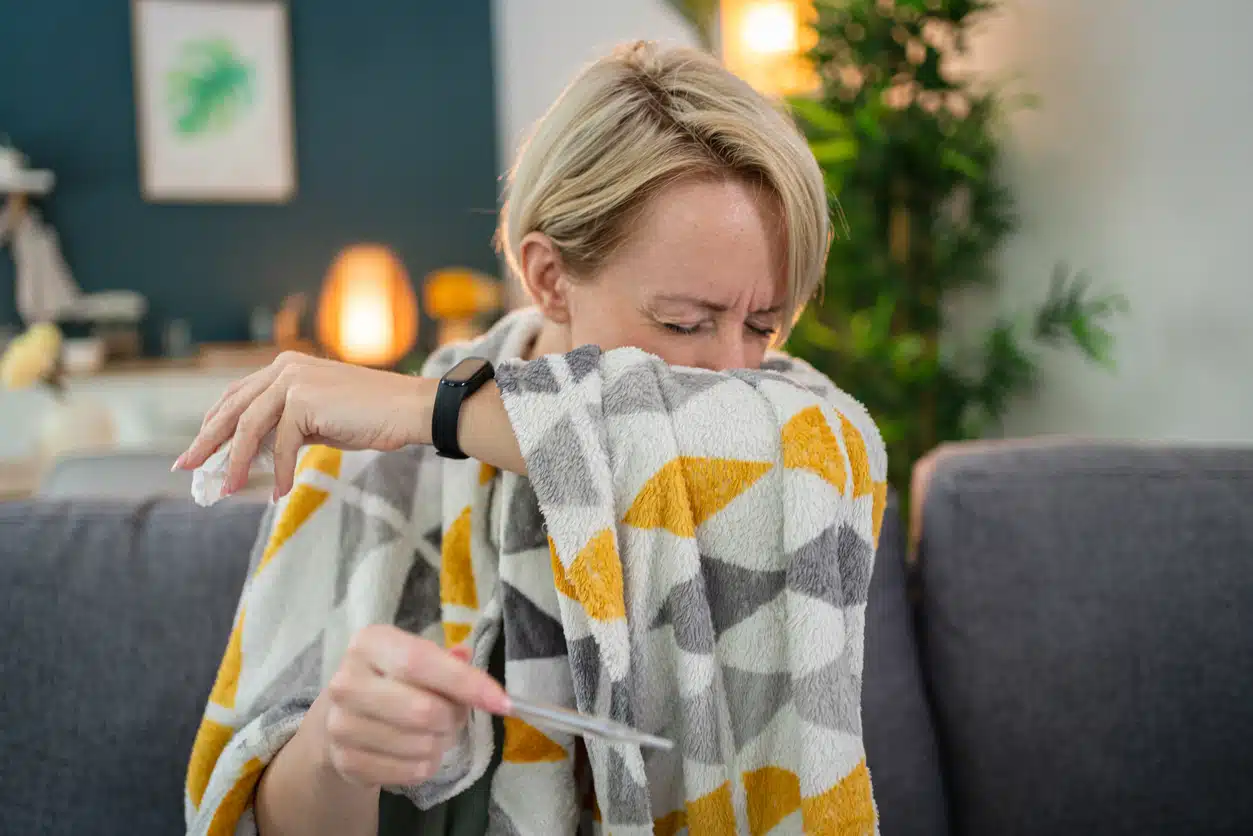 Influenza infection and flu symptoms can be difficult to understand and manage. MainStreet Family Care is here to educate you on the causes, symptoms, complications, and how you can reduce the spread of the flu. 
What Is The Flu?
The flu is a respiratory illness caused by influenza viruses and is extremely contagious. Millions of Americans suffer from this illness yearly, and cases of the flu increase exponentially during flu season. 
Symptoms Of The Flu
This virus affects the respiratory system, and symptoms generally come on suddenly. The flu is associated with the following symptoms:
Stuffy or runny nose

Sore throat

Fever

Cough

Chills

Body aches

Headaches

Fatigue 

Nausea, vomiting, and diarrhea
Flu vs. Common Cold
Symptoms of the flu are similar to common cold symptoms; however, it is extremely important to know the difference and get tested when you are experiencing them. The flu virus is much more contagious and can be life-threatening to those with medical conditions. 
The key differences in the common cold and the flu include: 
Flu symptoms begin suddenly, while cold symptoms may come on more gradually.

The flu almost always comes with a fever, while colds do not. 

Headaches are rare with colds while common with influenza.

People generally sneeze with colds, and sneezing is uncommon with the flu. 
If you're unsure which illness you are struggling with, get tested. MainStreet Family Care offers rapid flu testing and treatment in our urgent care services! 
Flu Complications
Complications from the flu are most common in children under two years old, people with pre-existing lung diseases and chronic conditions, pregnant people, and people over sixty-five years of age, although anyone can suffer a complication with this respiratory illness. 
Common complications include: 
Worsened asthma or flare-ups

Pneumonia

Ear infections

Bronchitis

Acute respiratory distress syndrome
Emergency signs of flu complications include: 
Worsening of chronic conditions

Severe muscle pain and weakness

Chest and abdomen pain

Shortness of breath

Improved fever or cough that returns worse
If you or a loved one are experiencing these complications, call 911. 
Reducing The Spread
The flu spreads rapidly from person to person if the proper precautions are not taken. If you or someone you know is experiencing flu symptoms, the best methods to reduce the spread are: 
Wash your hands frequently, especially after touching your eyes, nose, and mouth.

Cover your mouth and nose when you cough or sneeze.

Stay away from other people until you have finished all antiviral medicine, especially those with a high risk of complications. 

Receive an annual flu vaccination. 
Turn To MainStreet Family Care
Are you sick with the flu? MainStreet can help you heal and feel better, FAST! 
To visit our clinic, register online. You will be able to wait from your home or vehicle until we're ready to see you. 
Walk-ins are always welcome at MainStreet! However, we highly recommend utilizing online registration as walk-ins may experience longer in-clinic wait times. Walk-in patients are added to the same queue as those who registered.