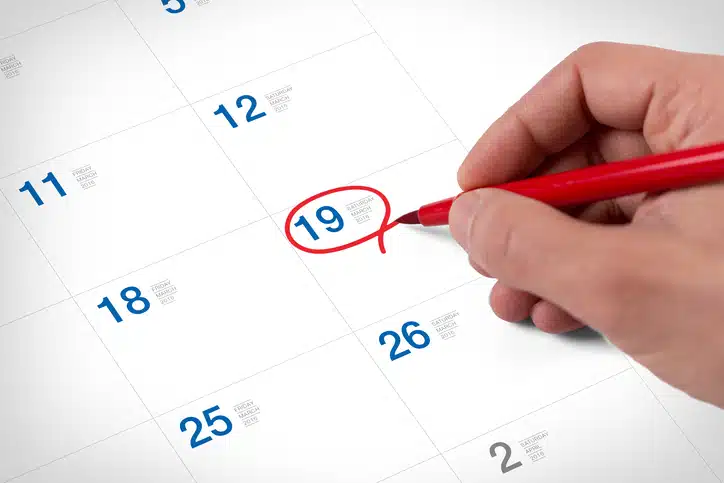 Receiving a yearly health checkup can help you understand the full scope of your health as well as assist you in maintaining good physical health. 
What Happens During An Annual Checkup? 
During a checkup, your provider will talk to you about how you are feeling, your medical history, and any lifestyle habits you have, such as if you smoke or drink. Additionally, they will complete a physical exam, update your history, perform a series of tests, go over preventative care methods, and refer you to specialists. Each of these components will give you insight into your health, as well as help you live a healthier lifestyle. 
At MainStreet Family Care, we offer yearly checkups in our primary care services and would love to help you on your journey to living a healthier, happier life. 
Sign Up Now! 
Step 1: Signup for the Patient Portal 
Step 2: Schedule Your First Appointment 
Register New Patient Portal Account
If you already have a portal account, simply log in.
Annual Physical Exams 
During a yearly checkup, you will receive an annual physical exam. The physical exam consists of checking your vital signs, mobility, and checking on your general well-being. Completing an annual physical helps you understand your limitations or abilities and can uncover risk factors that you were unaware of. 
Updating Your History 
A large benefit of having a primary care provider is that they keep a full record of your medical history, as well as your family history. During your annual checkup, your provider will ask you a variety of questions pertaining to your history. These questions will consist of any changes you have made or seen in your health if you have had any new diagnoses, and how you are feeling in general. 
Making updates to your history is a crucial part of an annual primary care visit, as it can indirectly tell your provider if there are any risks they should be checking in to. Based on your answers to their questions, your provider will decide on which series of tests to perform for the well-being of your health. 
What Tests Are Performed At A Health Checkup? 
Screening tests are another important aspect of receiving a yearly health checkup. Aside from checking your vital signs and general physical health, looking under the surface allows you to see any hidden risk factors you may not have known about before. 
Blood Tests
Your primary care provider will likely perform a blood test during your annual visit. A blood test checks for a variety of things that may be happening in your body. Some of the most common things blood tests check for include: 
High cholesterol 

High blood pressure

Anemia

Thyroid diseases

Diabetes

Cancer
Getting a blood test done is a crucial portion of maintaining good health as it quantifies your health. These tests can uncover an array of risks for heart attack, heart disease, diabetes, and many more. 
Cancer Screenings
As you get older, getting cancer screenings becomes more important. A cancer screening consists of three steps: 
Physical exam

Overview of medical history and lifestyle

Checking for any abnormal lumps or skin tags
Each of these steps is taken at a yearly health checkup and can help you detect signs of cancer early. If your provider suspects you are at risk for any cancers, they will refer you to specialists for further testing. 
Preventative Care 
To live a longer, healthier life, you should invest in preventative care. Primary care providers can help you with this! After examining your physical health, your test results, and your history, your provider can tailor you to a specialized plan to prevent future illnesses and ailments.
Preventative services include: 
Weight loss programs

Diet and exercise regimens 

Physical therapy

Smoking cessation 
Sign Up Now! 
Step 1: Signup for the Patient Portal 
Step 2: Schedule Your First Appointment 
Register New Patient Portal Account
If you already have a portal account, simply log in.
Referrals To Specialists 
In addition to all the benefits of annual checkups, they can allow your provider to refer you to specialists to better fit your needs. Depending on the diagnosis you have, primary care providers can seek out and refer you for specialized treatment that will help you get healthier. They will also work directly with specialists to create healthcare plans specific to you and your conditions. 
Turn To MainStreet Family Care
MainStreet Family Care takes pride in assisting our primary care patients to live longer, healthier lives. To visit our clinic for a yearly checkup, sign up for primary care via the patient portal.