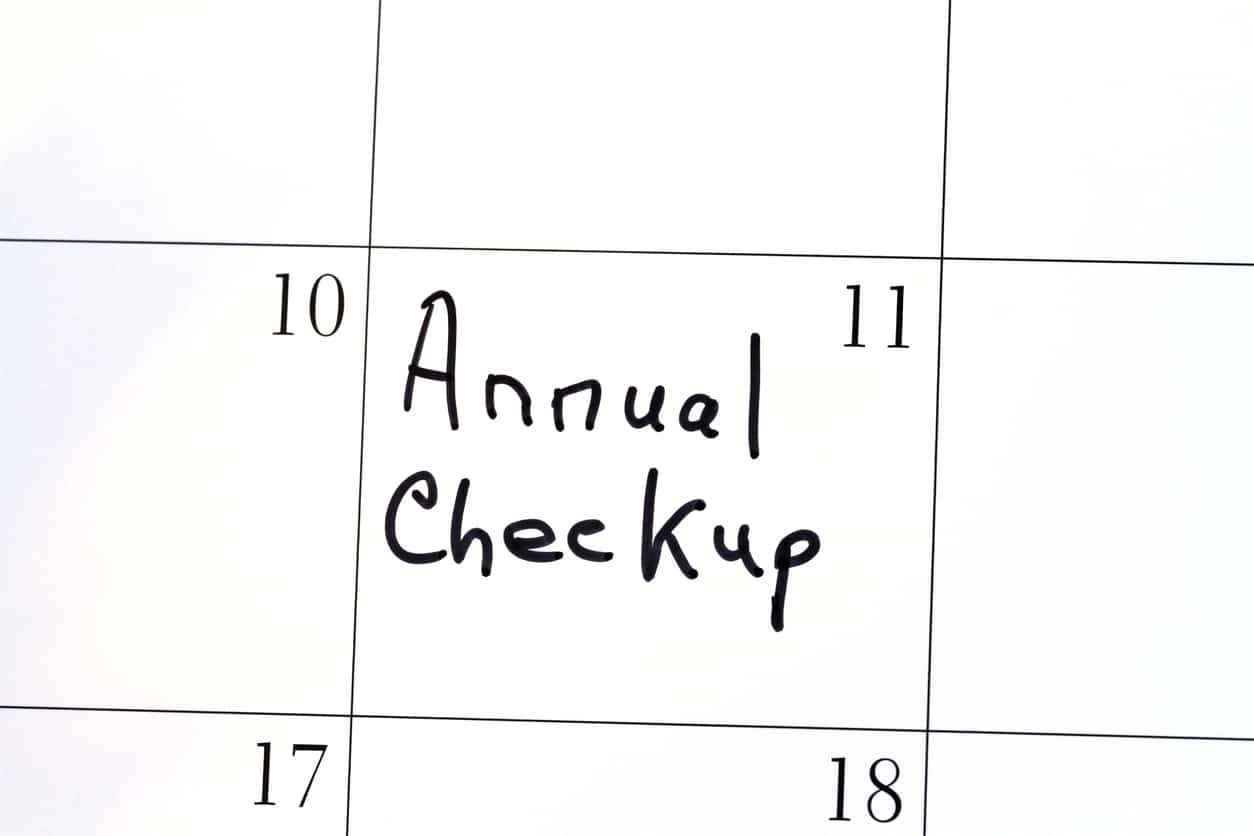 Why get an annual physical? Annual physicals are a great way to understand, monitor, and improve your overall health! MainStreet Family Care highlights five reasons why annual physicals are important for your health. 
What Happens At An Annual Physical Exam? 
Primary care is a pillar of health care that focuses on the longevity, quality, and risk factors of your overall health. Yearly exams are conducted by a primary care doctor or provider.
During the exam, your provider will: 
Check your vital signs.

Go over your medical history and make updates, as well as ask about new health issues.

Complete cancer screenings. 

Issue blood tests.

Provide you with preventative care methods. 
Basically, your PCP glances at the entirety of your general health both internally and externally. 
MainStreet Family Care proudly offers annual physicals our primary care service seven days a week! 
Checking Your Vital Signs
An overall check on vital signs is not just to see where they currently are, but to also compare them to the last time you visited. Your provider will write these numbers down and notate any changes from your last appointment. 
Vital signs that your PCP will check include: 
Heart rate

Breathing sounds

Blood pressure

Temperature
The provider will also look at your general appearance such as skin health, and take your weight. 
Additionally, vital signs can reveal many underlying issues like high blood pressure, irregular heartbeat, irregular breathing sounds, and more. 
Updating Medical History
It is extremely important to annually update your medical history at annual physicals. Doing so creates an ongoing log of your health habits and can uncover risk factors. 
Many parts of your medical history will be updated during the exam including: 
Family history, and if there have been any new diagnoses for anyone in your family. 

Social history, such as how often you drink, if you smoke, etc. 

Mental health conditions. 

Medication changes and dosages. 

If you have developed any new allergies. 
You should always be honest about your history as it can help both your primary care provider and other providers understand your overall health. 
Cancer Screenings
Getting screened for cancer at least once a year is crucial as it could catch early-stage cancer. 
When getting a screening, the provider will often feel your lymph nodes and check your blood levels for abnormalities. 
There are also other exams you should receive once a year for other types of cancer such as a breast exam for breast cancer, a pelvic exam for cervical cancer, and a prostate exam. 
Blood Tests
Completing blood tests once or twice a year is a great way to understand your internal health! Blood tests can also uncover chronic diseases such as: 
Heart disease

High cholesterol

High blood sugar/diabetes

Thyroid issues
If you happen to have any chronic diseases, your provider will recommend you to specialists as well as work with those specialists to create health plans that work for you. 
Preventative Care
Primary care can provide preventative care methods to assist in reducing your risk of developing future health problems.. Your PCP will be able to provide you with a host of action plans such as: 
Weight loss/management 

Exercise regimens

Meal plans 

Smoking cessation

Reducing alcohol consumption

Providing mental health resources
These plans may vary on what kind of issues you are at risk for and are recommended on a case-to-case basis. The previous steps of the annual exam also help your provider formulate these plans for you. 
Turn To MainStreet Family Care for Annual Physicals
You need a primary care provider that offers convenience and compassionate care. MainStreet Family Care does both! 
Set up your account and schedule your first appointment today via the patient portal. We can't wait to serve you.