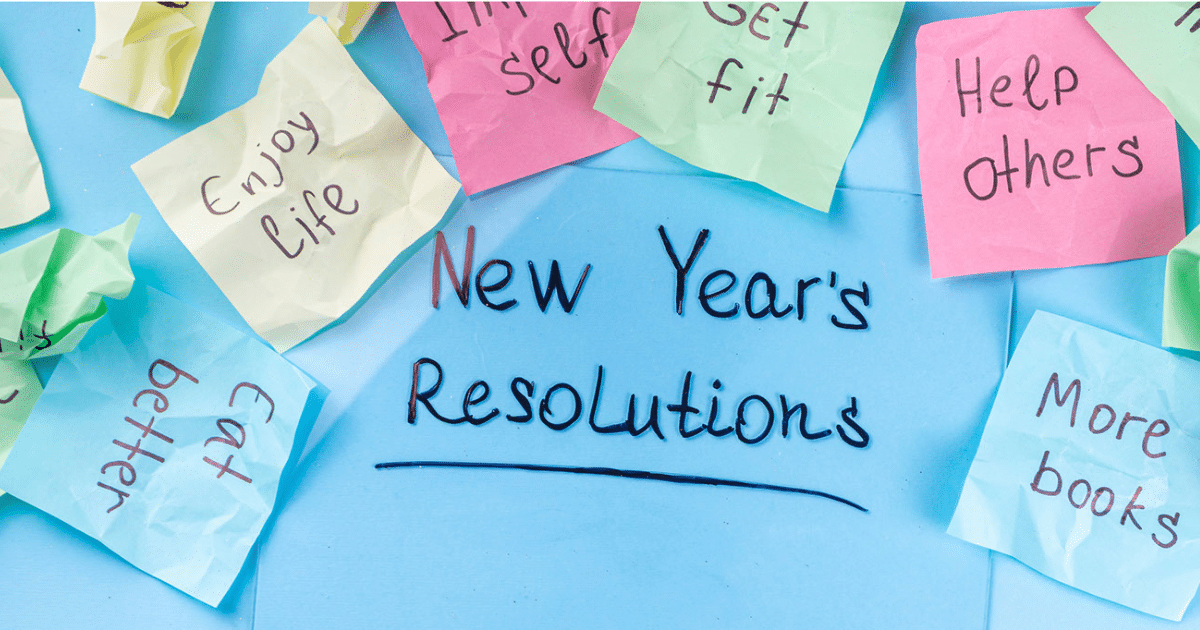 It is New Year's resolutions time!
With the new year quickly upon us, we consider what we want to keep in or change in our daily habits from this year. We know we can be notorious for setting these goals but lose track of them within the first month of the new year.
Here are some New Year's resolution tips to help keep yourself accountable for the goals you set for 2023!
Tip 1: Create Specific New Year's Resolutions That are Measurable and Attainable
The purpose of creating goals is for you to implement them in your day-to-day routine and work to meet these goals. Setting goals with this mindset will help keep you on track to completing the goals and plans you have set for yourself.
When creating plans, ensure only to develop attainable goals so you can measure your progress. It's easy to fall off track and lose sight of them. Try forming long-term and short-term goals to help you stay accountable throughout the year.
Tip 2: Prioritize Your Health
Take on the new year by prioritizing your health! We all have different health problems, so one routine that works for others might not work for you. The best practice is to list the health problems you want to tackle and get ahead of. Then you can make appointments with your healthcare provider.
Your healthcare provider can advise you on any treatment plans or medications to get you on track with where you want your health. Here are a few examples of health goals people try to improve on at the beginning of each year:
Weight Loss

Skincare

High Blood Pressure

Gut Health

Mental Health

Stop Smoking/Drinking

And More
Tip 3: Time Management
Time management is key to balancing a healthy lifestyle. The best plan for creating new goals can be based on managing your time in beneficial in efficient ways. For example, if your goal in 2023 is to spend more time with family, you can better plan your day to distribute a specific time to spend with them.
Time management is a crucial resource to becoming productive and achieving goals.
Turn To MainStreet Family Care
Let MainStreet Family Care help you meet your healthcare goals for 2023. We offer primary care appointments 7 days a week for your convenience.
We recommend you take our wellness snapshot before your primary care appointment so our provider knows what health goals to focus on during your visit.
Our clinics provide online registration, so you can wait from the comfort of your home until the provider and healthcare team is ready to see you!