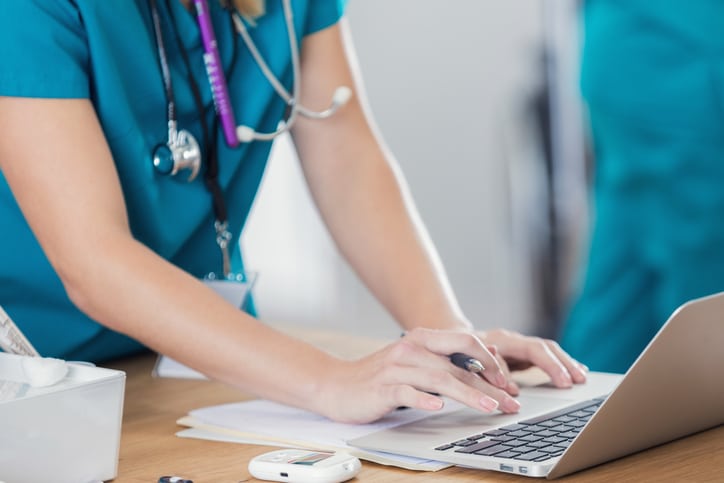 We get a lot of questions about what to expect when you come into the clinic for COVID-19 testing. Here we'll walk you through it and give you a few tips that might make testing and getting your results a little easier.
Set Up a Patient Portal Account
If you'd like, you can do this before you arrive at the clinic to be tested. Setting up your patient portal account is an important step because it's where you will find your results and communicate with our team if you have any questions. Here are some tips for getting the best use out of your patient portal account.
Register for a patient portal account here.
Accept that you agree to the criteria listed. If you're only getting a COIVD-19 test, meeting the criteria does not apply to you. Be sure you hit the button that says NONE.
Validate your phone number so you can receive a text letting you know when your results become available.
Save your password and security questions somewhere safe.
The portal prompts you to schedule an appointment. Since we do not schedule appointments for COVID-19 testing, you can ignore this prompt. You can walk in anytime. No appointment needed!
If you need additional assistance setting up your patient portal account, you can find patient portal support here.
Learn About Your Payment Options
Prior to visiting the clinic, tap into our resources for COVID-19 testing costs. Depending on your insurance coverage, testing could be completely covered. You can find more information about the cost of testing here.
What to Expect When Getting Tested
Walk into the clinic, sign in, and tell the front desk staff about your symptoms. We have masks available for you. If you'd prefer to wait in your car until your name is called, you are welcome to do so. Simply give the front desk staff your number so they can call or text you. You can find additional safety precautions we are taking here.
Next, you will be called back to a room and meet with a provider and the specimen is collected. If you are being tested for an active infection, you will receive a viral test. This sample is collected with a swab that reaches the back of the throat. (Similar to a strep test you might have had in the past.) You can learn more about the COVID-19 viral test here. If you are being tested for antibodies, a blood draw will be administered. You can learn more about the COVID-19 antibody test here.
After collecting a specimen, MainStreet sends it to the lab for testing.
Getting Your Test Results
You can expect to receive your test results in 5-7 days. Once your test results come in, the clinic staff will notify you. If you registered with the proper phone number, you should receive a call you know your results are available.
We hope this helps you know what to expect from the COVID-19 testing process.